Customizing your year abraod
In the International Business (B.A.) degree programme, the seventh and eighth semesters are completed in the form of a compulsory year abroad. You can flexibly combine study abroad at a partner university and an internship abroad. Both options are slightly shorter in the eighth semester, as according to the study plan you are also supposed to write your final thesis in this semester.
The following table provides an overview of all the options and the scope of the work to be completed in each case:
If your personal course of study deviates from the recommended study plan, you are welcome to swap the two semesters described above.
You can find further information in the information presentation on the semester abroad.
Important: It is important that you stay enrolled at Trier University of Applied Sciences during your study-abroad year.
Study abroad or internship?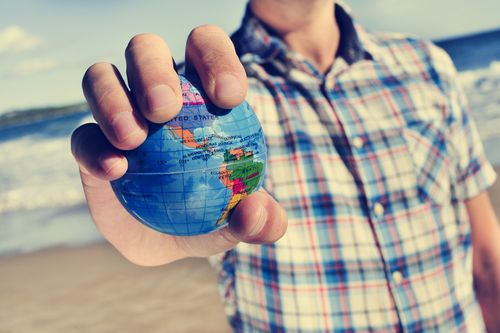 Study abroad
The easiest way to obtain a place to study abroad is to apply for a place at one of our numerous partner universities. Reports by preivous students will help you get to know our partner universities better.
How to apply: If you are interested, you must apply via email and select two partner universities (with first and second priority) there.
Application period: The application for the summer semester is in September, for the fall semest in February. The exact dates will be announced in a circular email as well as in the "news" segment on our homepage.
Alternatively, as a free-mover you can look for a place at another university abroad on your own.
Internship placement abroad
You are responsible for finding a suitable internship abroad. To help you, we have put together some tips and helpful links.
Recognition of your year abroad
After completing your year abroad, you must submit an application for recognition of your year abroad using the appropriate form. Please enclose the transcripts from the foreign university and/or your internship certificates with your application.
If your year abroad includes an internship, you must also make an appointment with your supervisor to present your internship (approx. 30 minutes plus an interview). In the case of a study abroad programme, on the other hand, you must write a short final report. By submitting this report, you give us permission to publish it on our website. Please refer to the relevant guidelines.
The grading of a study abroad programme is based on the conversion of the grades of the academic work done abroad. For an internship, on the other hand, the grade of the presentation is decisive.