Course offer for exchange students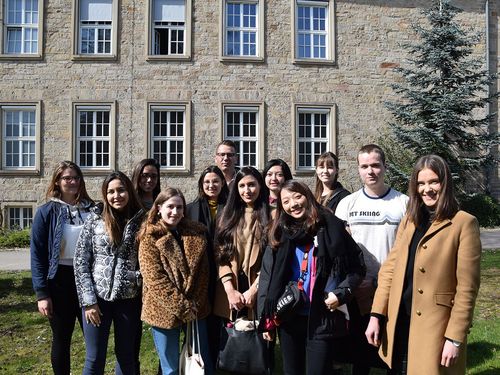 In our courses, we place value on professional relevance without disregarding the origins of the discipline.
Our international students can choose from a large variety of classes in our course catalog. Detailed descriptions of individual classes can be found in the module descriptions.
You also have the opportunity to participate in German courses. The International Office offers German courses for beginners, whereas the Business School offers courses in Business German at the higher levels.
Studying in the business department as a degree-seeking student
If you want to study in the business department to obtain a German university degree, you should inform yourself about our degree programs. In addition, you can make an individual appointment with our academic couselling services.
You can then apply via the online platform uni-assist.

application via uni-assist
We're looking forward to welcoming you!