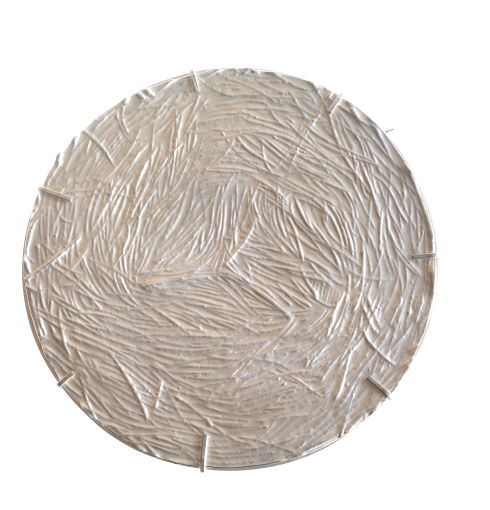 Hammer your happiness!
There is this exciting moment of becoming visible when the piece is lifted out of the pitch. The work becomes visible from the front, visible in its reality. I am fascinated by the 'sculptural', the forming, whether relief-like or bodily, stroke after stroke. Nothing for people in a hurry!
The participants explore how to use the tools for chasing and repoussé, which are basically limited to a few things: A chasing hammer, the pitch and the punches, of which admittedly there are many (and some of them you may have made yourself) . An understanding of modeling and 'moving' the metal will be trained as well as the transformation of an idea, an image into the three dimensional. A great increase in metalworking skills!