Trier University of Applied Sciences strongly supports junior research. High-performance and application-oriented research in co-operation with regional and global partners takes place in all seven departments of Building + Living, Design, Computer Science, Engineering, Environmental Planning/Environmental Technology, Environmental Economics/Environmental Law, and Economics.
Sustainable and practical
Developing digital services for stroke patients, calculating the CO² emissions of software, checking whether poplar forests are actually ecologically sustainable as a source of raw materials: Doing a doctorate at Trier University of Applied Sciences means connecting regional examples and applications with the major social issues of health, digitalisation and sustainability.
Cooperation with regional companies and municipalities creates the practical relevance that enables the results of research to be used directly in applications in industry and society. At the same time, supraregional networking with universities, associations and institutes ensures that project work is integrated into international research.
Every PhD thesis is different
Laboratory and working groups such as the motor or insect laboratory or interdisciplinary research units enable doctoral studies within a team. Individual projects are supervised in coordination with industry and university partners on topics from the main research areas. The personality of the doctoral researcher determines the research format and the research approach. Social activities such as science speed dating, mulled wine hikes in the beautiful nature around the green sites, museum visits or excursions to the partner universities accompany the doctoral studies at Trier University of Applied Sciences.
Doktoranden untereinander: Das Fika-Promotionskolloquium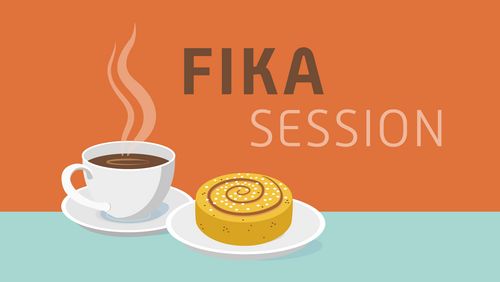 The fika break, based on the Swedish coffee break with delicious pastries, is key to interdisciplinary university-wide networking among doctoral researchers . The sessions serve as a platform to engage in scientific exchange across disciplinary boundaries. Presentation techniques, scientific communication and discussions are practised and reflected upon in a cosy setting. An offer organsied by House of Professors and HAW.International.
The nature of the cooperative doctorate can be characterised as science transfer between university research, applied research and industrial application in an unique way. This is specifically reflected in the supervision of PhD theses and is promoted in the doctoral advisory service.
Almost 90 doctoral students are now working on innovations for science, industry and society at the Trier Main Campus, the Design Campus and the Birkenfeld Environmental Campus. This is made possible by close cooperation with universities in Germany and abroad.