My favourite Restaurants around campus
Most of the cafe and restaurants are located in the central town area of Birkenfeld. Which is about ten minutes bus ride from our campus dorm. Here are some of my favorite restaurants around campus that are students pocket friendly as well as mouthwatering.
1. Artechino: It is a cozy cafe with lots of vegan alternatives. Before the pandemic, I visited the cafe at least once in a week to treat myself with their delicious Bagels.
2. SARA'S Vintage Tea Rooms and Gin House: It is a delight just to sit in this nostalgic Teahouse. I often go there for their English breakfast and delicious cupcakes.
3. Gleich 4: This restaurant/ bar is located right next to the train station of Neubrücke. They offer wonderful burgers and the most delicious fries.
4. Nur bistro and restaurant: This restaurant is just about 15 minutes walking distance away from the campus and could also be reached via bus route within 2-3 minutes. I usually go there with my friends during exam time to save our time from cooking and the cleaning that follows. My favorite thing to eat here is their fresh Falafel and Pide.
5. Namaste Indian restaurant: This restaurant is relatively expensive than others. Nevertheless, whenever I am home sick their food reminds me of home. I would highly recommend trying Palak panner with fresh garlic naan.
Transport connections to campus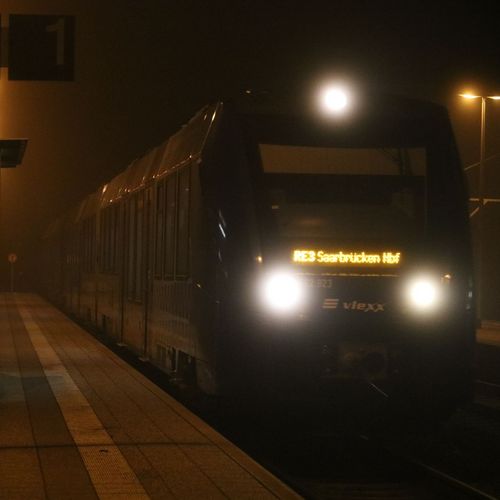 In Germany being a student has many benefits. Being a non working class, it is very expensive to travel in Germany. Trier University of applied sciences has a multifuncing chip, student ID card. One of the most worthy functions of the ID card is also being a travelling ticket. The ticket is limited to certain areas of course, but has put a great contribution to my student pocket. With my Student card I am connected to two major cities; Mainz and Saarbrücken. Mainz is approximately ninety minutes away from campus, whereas Saarbrücken just fifty minutes away via regional train. It would take an absolutely similar amount of time with a car to reach the campus but since it is an unlimited travel pass and environmentally friendly, I would definitely recommend you to take the train. The train ride from Mainz to campus is an absolute thrill in summer, as we drive alongside the Nahe river and the great stony mountains of Rotenfels. The train connection is a direct connection from central station Frankfurt am Main via Frankfurt International airport to campus. It is very convenient for travellers as well as quite easy to figure out for new students coming from all around the world.
Schengen is a small village located about half an hour away from the center of the city. Schengen has historical importance as it is the place where the Schengen agreement was signed. It was personally interesting for me, as my visit to Luxembourg was possible due to this agreement. We visited the Schengen castle and took a challenge to climb the tower located in the castle garden.