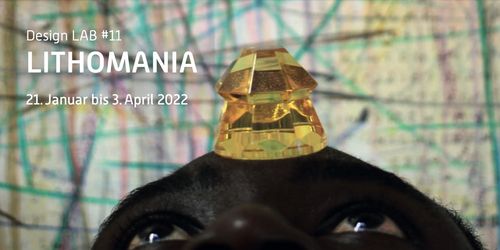 The gemstone and jewellery department will exhibit from 20.01.2022 to 03.04.2022
at the Kunstgewerbemuseum in Berlin!
Stone collections, small sculptures, jewels made of precious stones fascinate people, trigger desires. Greed and criminal acts are derived from it. The mining of precious stones destroys landscapes and is the cause of bloody conflicts. On the other hand, trade and processing of stones have brought people from the most remote regions of the world together for thousands of years and are an occasion for exchange and further development. The identity of a social community can be anchored in individual, special stones. They are considered sacred or are part of objects that are important in identity-constituting rites. While gemstones used to be accessible only to a few, today they have become easily consumable mass products. Nevertheless, for many people, the properties of stones, their patterning, colouring, hardness, enable a symbolic access to the material through sensual perception, to a world of ideas and imagination that often evokes a deep emotional bond.
The students at the Idar-Oberstein campus are dealing with these ambivalent, opposing tendencies that the theme of stone carries within itself. Design Lab #11 explores the question of what forms of expression the reciprocal relationship between man and stone can take: What is a stone, how does it influence human action and how does this in turn change landscapes and cultures. How and why do symbolic attributions change? For jewellery makers, but also for designers, the relationship between body and stone is a central object of investigation: How does it feel, what do I see, feel, hear when I work with stone, what does the lengthy and often not completely plannable working process do not only to the body, but also to the creative process? How does it influence my thoughts? How does one deal with the resistance of the stone? What does it mean for the wearer to put on a heavy jewellery object - heavy not only in terms of weight, but also in terms of value and symbolic worth.
LithoMania is a state that exists everywhere and nowhere in this world, where the most diverse people come together who have one thing in common: a fascination for stone. Because stone is not a dead material for them, but a purpose in life.
In Idar-Oberstein, you can go in search of traces of this place. For centuries, it has been a centre for processing and trading gemstones as well as the location of the Campus for Gemstone and Jewellery at Trier University of Applied Sciences.
50 people from all over the world who are keen to experiment and hungry for knowledge investigate the phenomenon of stone in the remote valley in the Hunsrück. Between machine oil, whirring saw blades and crunching polishing powders, the students can be found in the workshops. The exhibition provides insights into their notes, sketches, reflections, research, their experiments, their failures from which they draw new insights. It invites us to immerse ourselves in the dark and iridescent cosmos of stone, to comprehend the ambivalences, to feel the desire and resistance of the material.
Publication and exhibition participants
The experimental cooperation between the Staatliche Museen zu Berlin (National Museums in Berlin) and students at the Idar-Oberstein Campus of the Trier University of Applied Sciences is documented in a publication published by Arnoldsche Verlagsanstalt to accompany the special exhibition (reading sample below).
The exhibition is curated by Claudia Banz and Theo Smeets. The following students are exhibiting: Constanza Salinas (CL), Ana Bellagamba (MX), Natascha Frechen (DE), Mana Jahangard (IR), Biljana Klekachkoska (MK), Sophia Kron (DE), Gina Nadine Müller (DE), Elias Neuspiel (AT), Sandra Hartman (NL), Helena Renner (DE), Miriam Strake (AT), Nioosha Vaezzadeh Angoshtarsaz (IR), Luisa Werner (DE), Felicia Mülbaier (DE), Lisha Wang (CN), Ye Wang (CN) and the following artists: Carolin Denter (DE), Levani Jishkariani (GE), Bernd Munsteiner (DE), Cornelia Wruck (DE) and Peter Vermandere (BE).
About the "Design Lab" series
Since 2019, the exhibition series "Design Lab" has invited selected design studios, students and activists to present current projects and to enter into a discourse with the collection of the Kunstgewerbemuseum. The series is curated by Claudia Banz, curator for design at the Kunstgewerbemuseum. It is supported by the Kuratorium Preußischer Kulturbesitz.