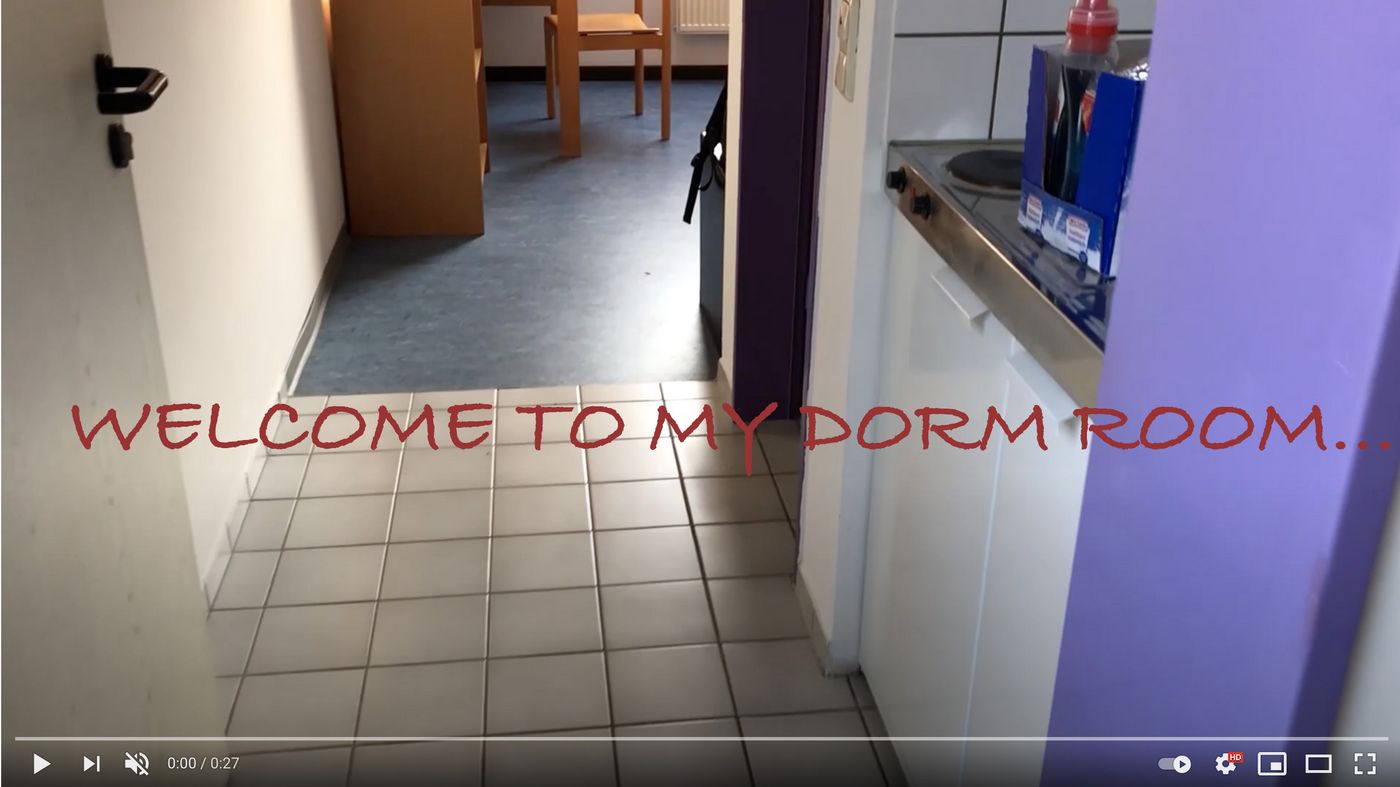 Please note: Information will be sent to Youtube/Google as soon as you start the video. For further information visit Google Privacy.
I had 6 courses last semester, After Effects, 3D modeling, drawing with code, game theory, audio design, and sketch. I like After Effects the most, teacher Jack really gave us lots of practical skills to learn, and whenever we send him our homework, he always gave us really good feedback. And there was a special class called game theory, we had to actually create a board game. We split to several team, and our team were actually meeting in person for our game, instead of only discus online. We thought that was more efficient, and it really helped. Despite the situation of Covid-19, I think there's an advantage of having online courses. Sometimes teacher would record the tutorial, so if we couldn't get the point, just turn back a few seconds and watch it again, until we understand the skill. But I'm still looking forward to go to the classroom and having courses with classmates!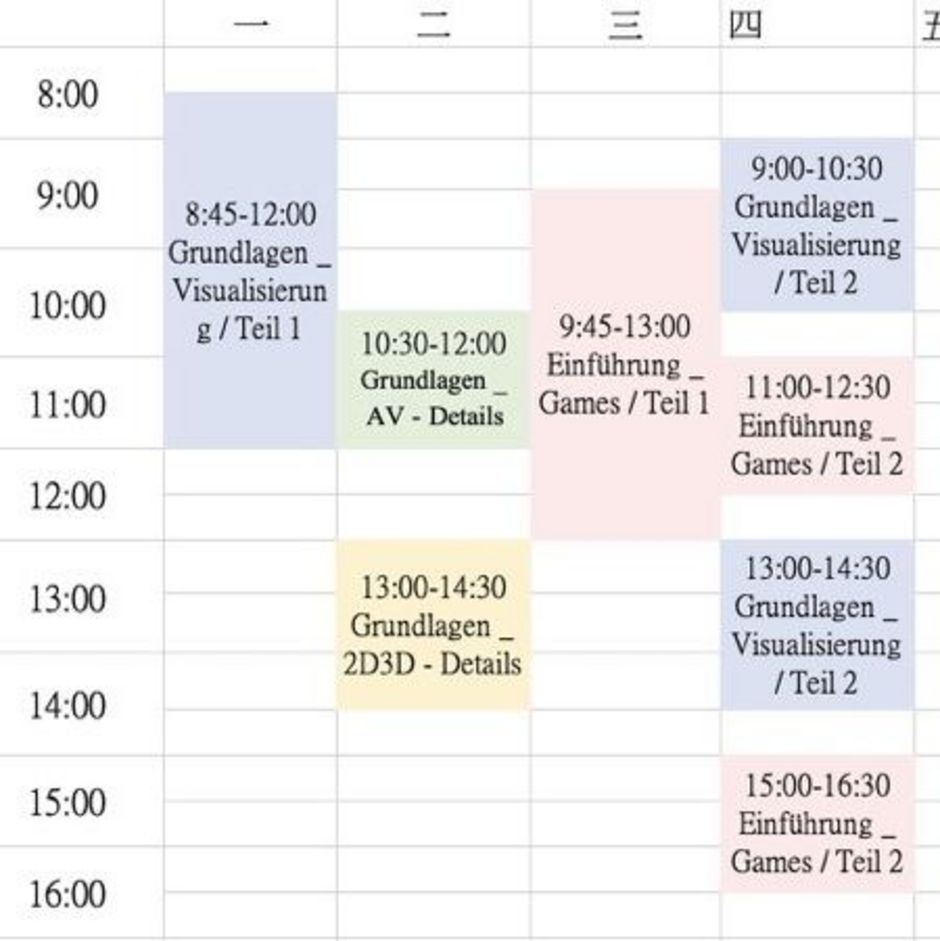 My Schedule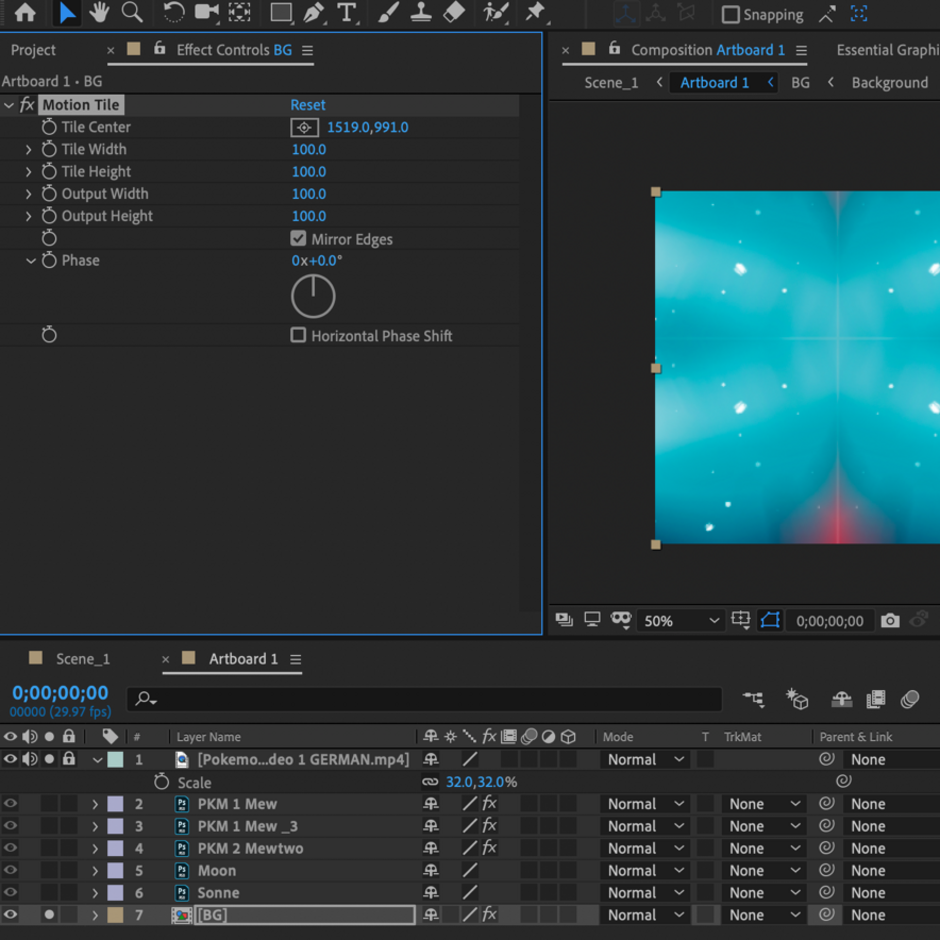 Learning After Effects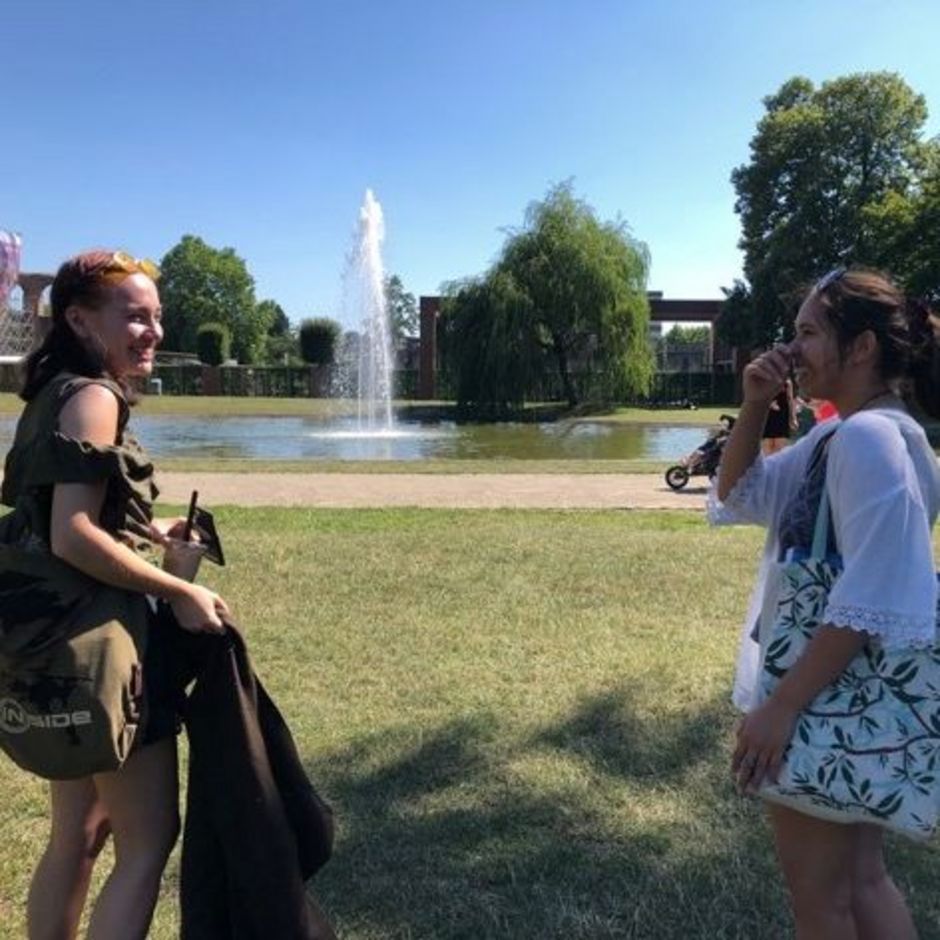 My classmates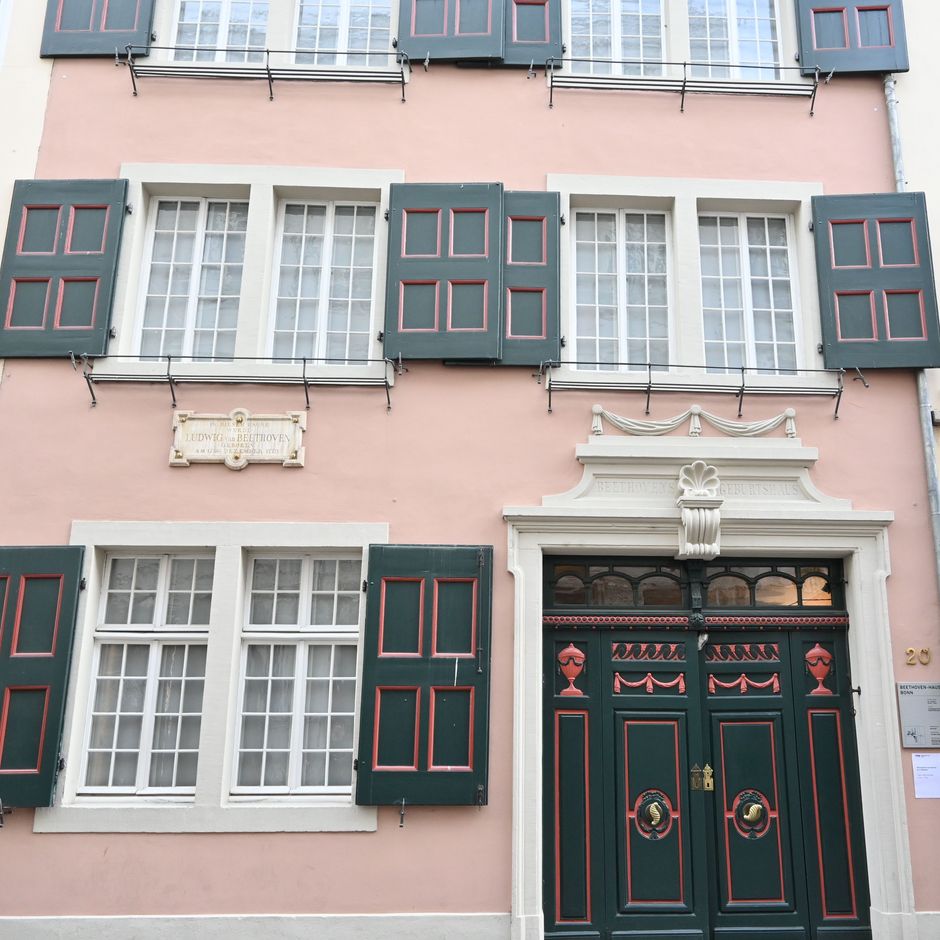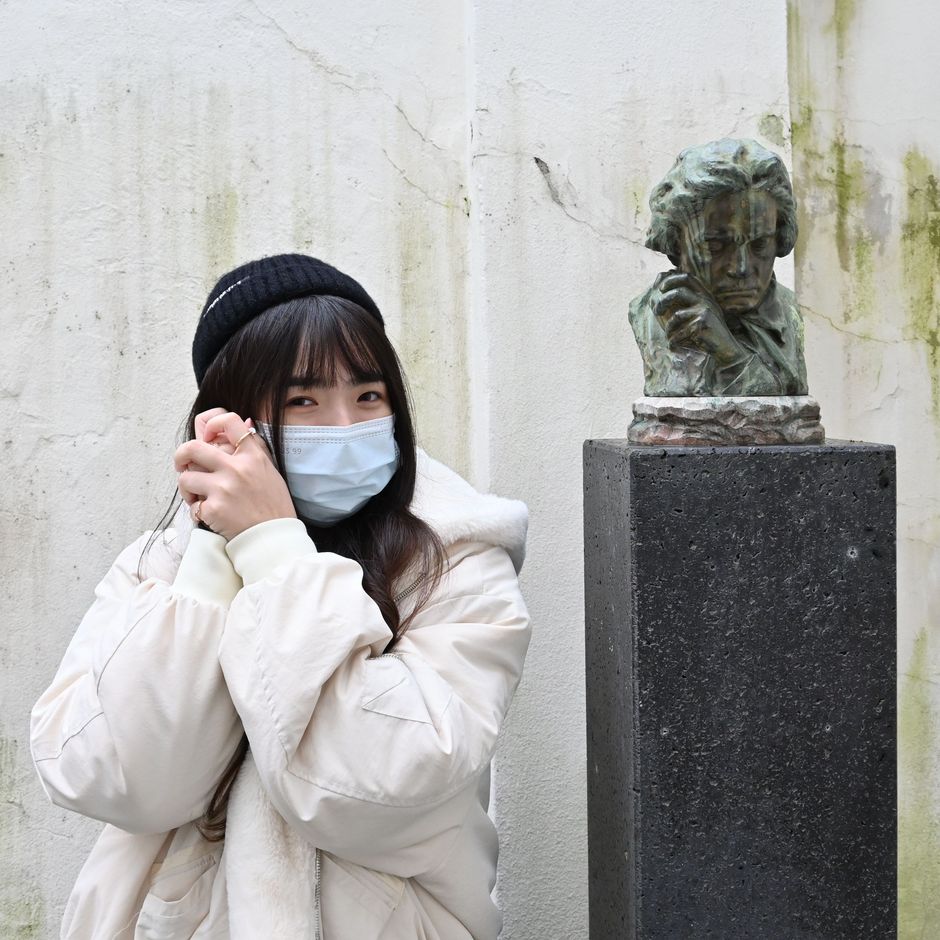 [Translate to Englisch:] .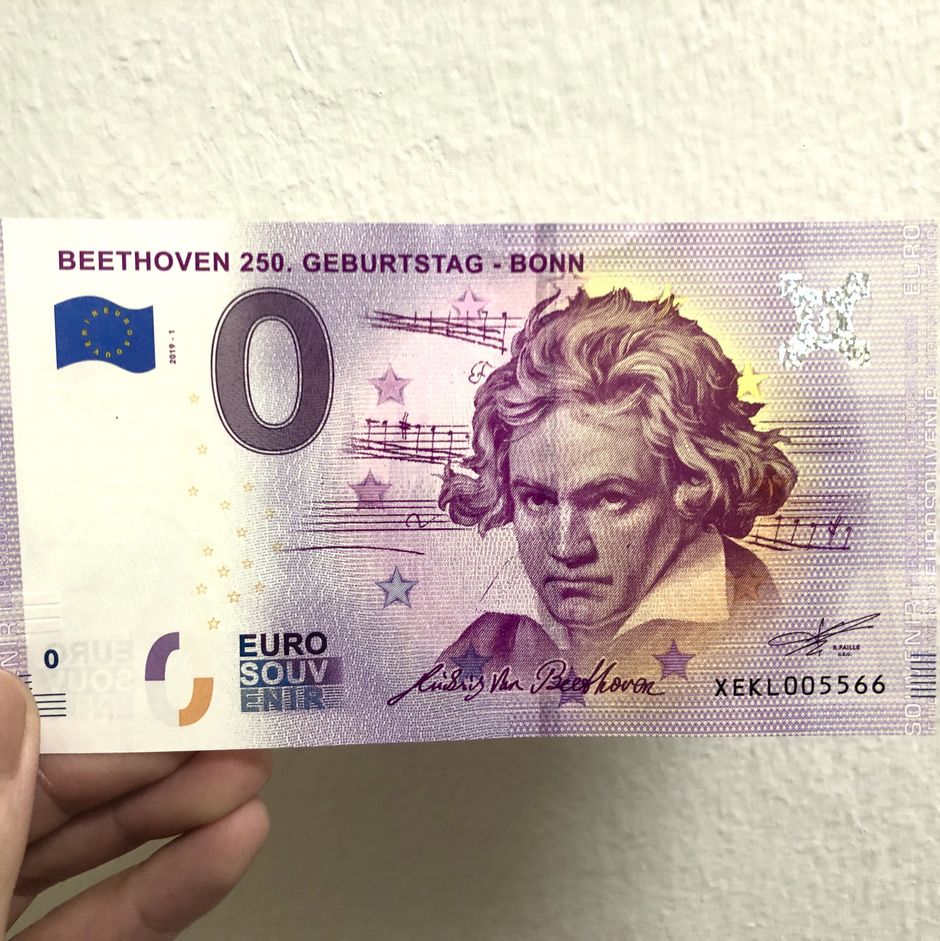 "Beethoven's House of Birth", is a very famous attraction in Bonn. The ticket costed 7 Euro per person, and I think that was really worth it. It was not allowed to take the photo inside beside the yard, so we just enjoyed the atmosphere and the story. They had an app which could let people listen to the story with different language, and you could choose the record according to the number on the description of every exhibits. I think this was really helpful to make people understand the story well. After visiting the museum, we bought some souvenirs, one thing I really like was a 0-dollar Euro bill with Beethoven's picture on it.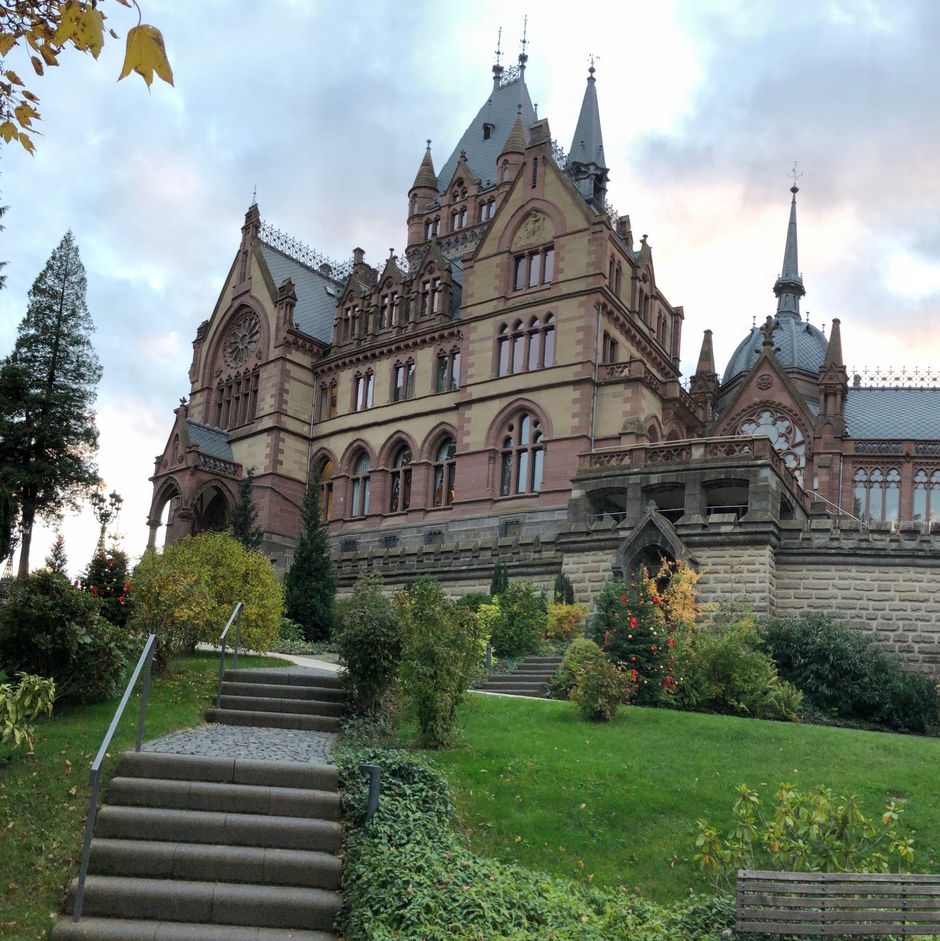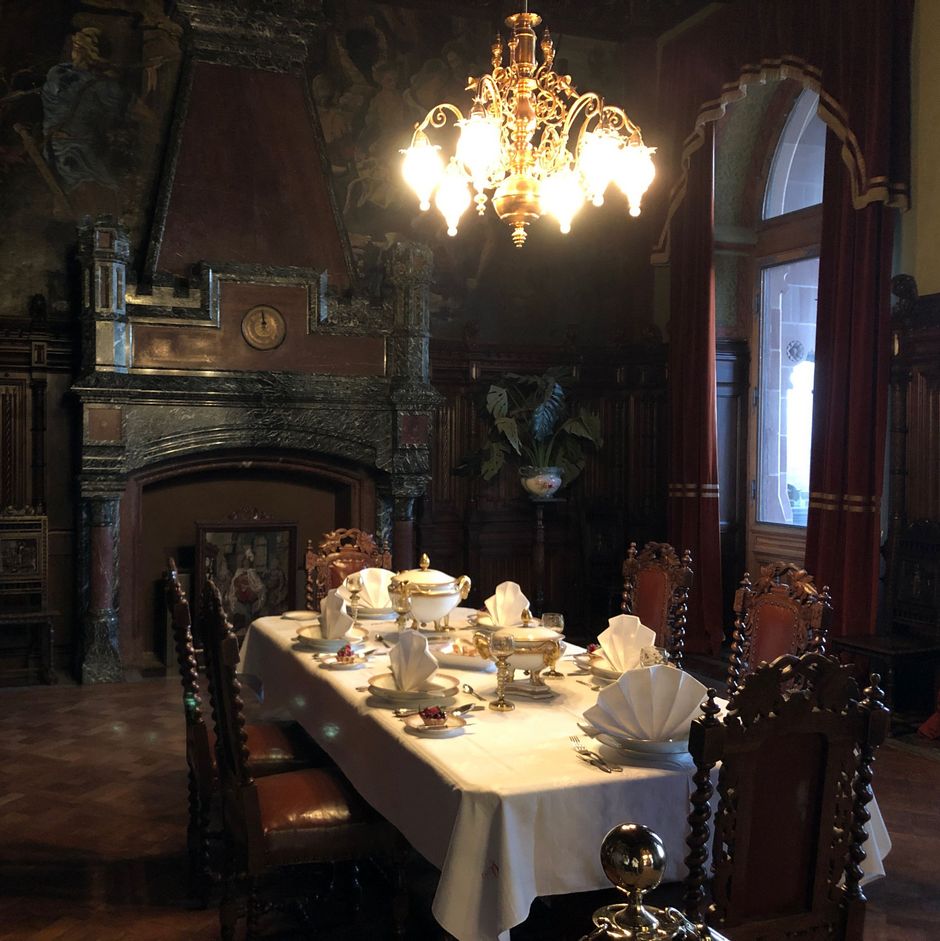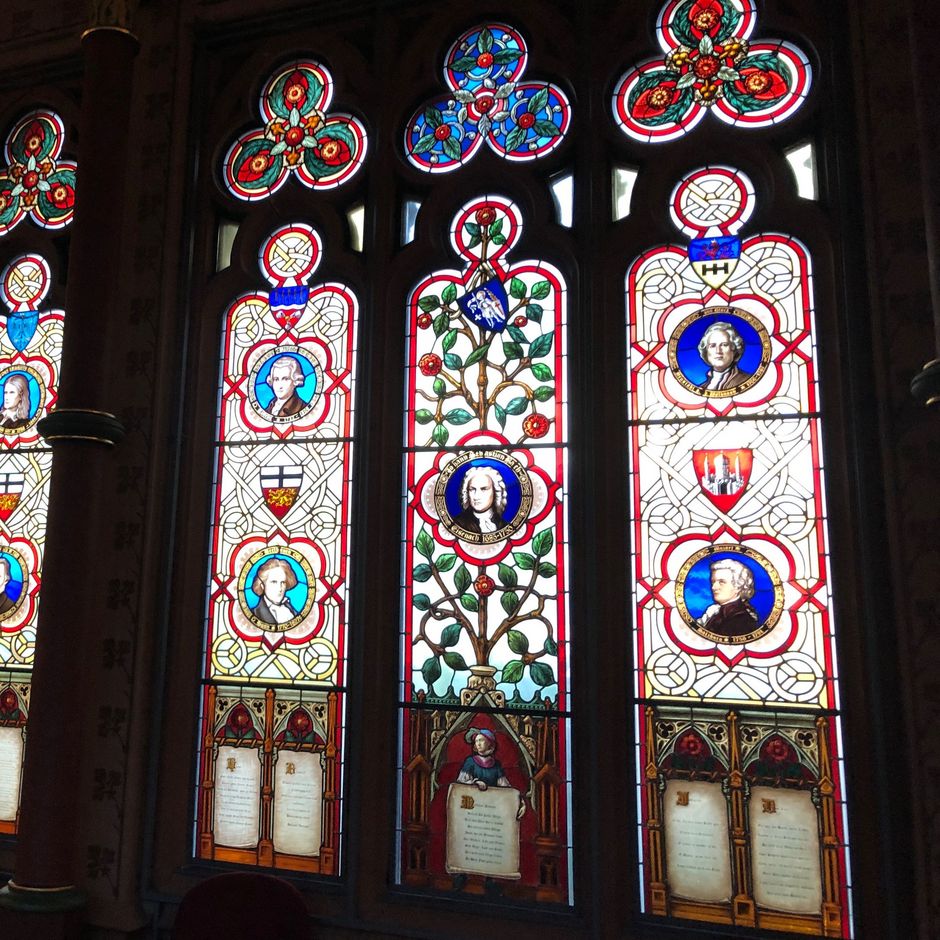 Last stop, Schloss Drachenburg, was a private mansion which built like a castle, that has been used to be a museum or a school. The ticket was also 7 Euro per person. We were stunned by the beautiful architecture and the luxury decoration. They even have accommodation service, it is said that the price starts from 150 Euro a night, but I don't know if that is true. It was really lots of fun, I felt like I was in a Harry Potter movie, the view and the atmosphere were so amazing, I really enjoyed it.
Visit to the tourist attraction of Trier Cathedral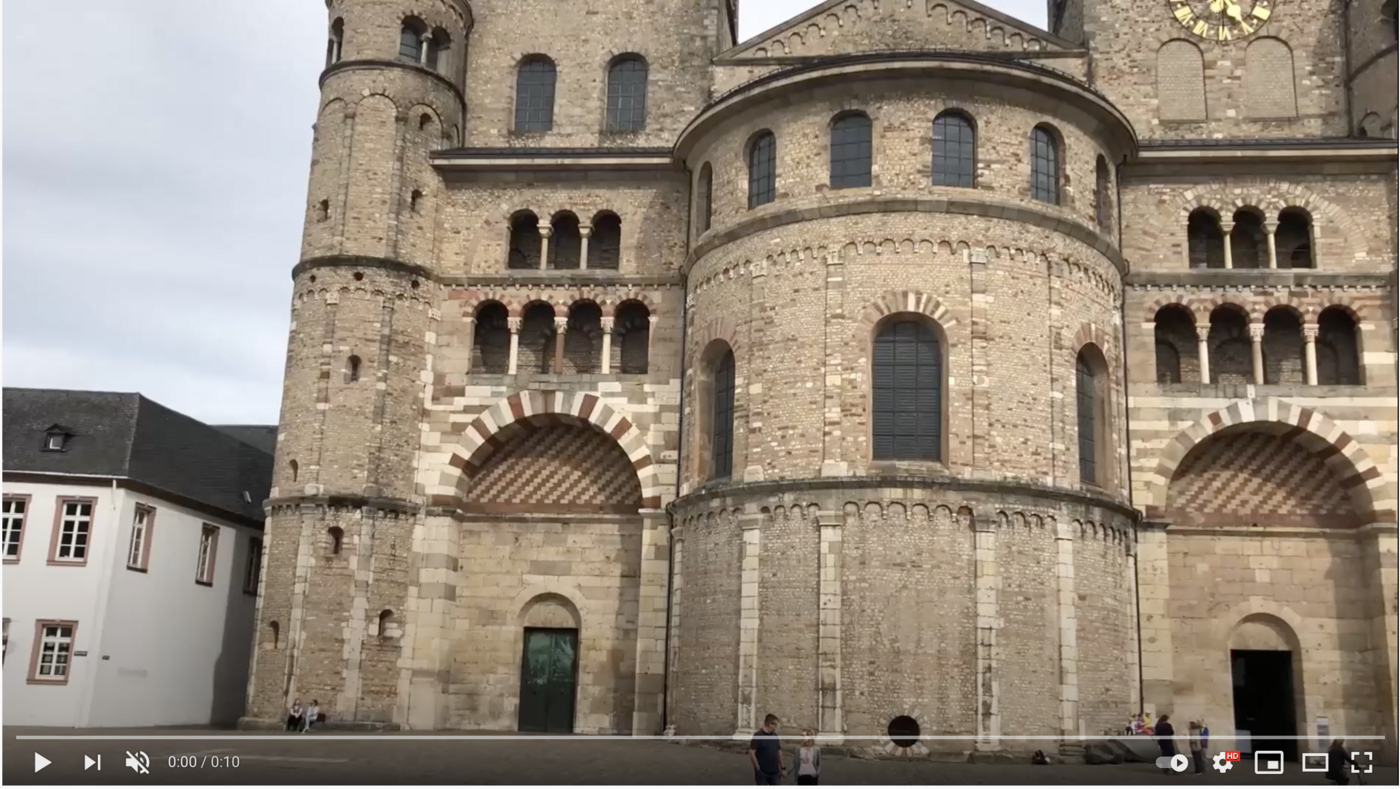 Please note: Information will be sent to Youtube/Google as soon as you start the video. For further information visit Google Privacy.
Making your own postcards
When we are abroad, it is always nice to keep in touch with our friends and family. Beside contact them with the phone or computer, there is also a really good way to greeting with them – postcard. Sending the postcard not only contact to the people we care, but also shows them where we are, and the warm feeling of being concerned. Technology is really convenience nowadays, but the warmness of hand writing won't be replaced. There are many pretty and well-designed postcards I could buy in the store, but this time, I'm going to make my own postcard instead.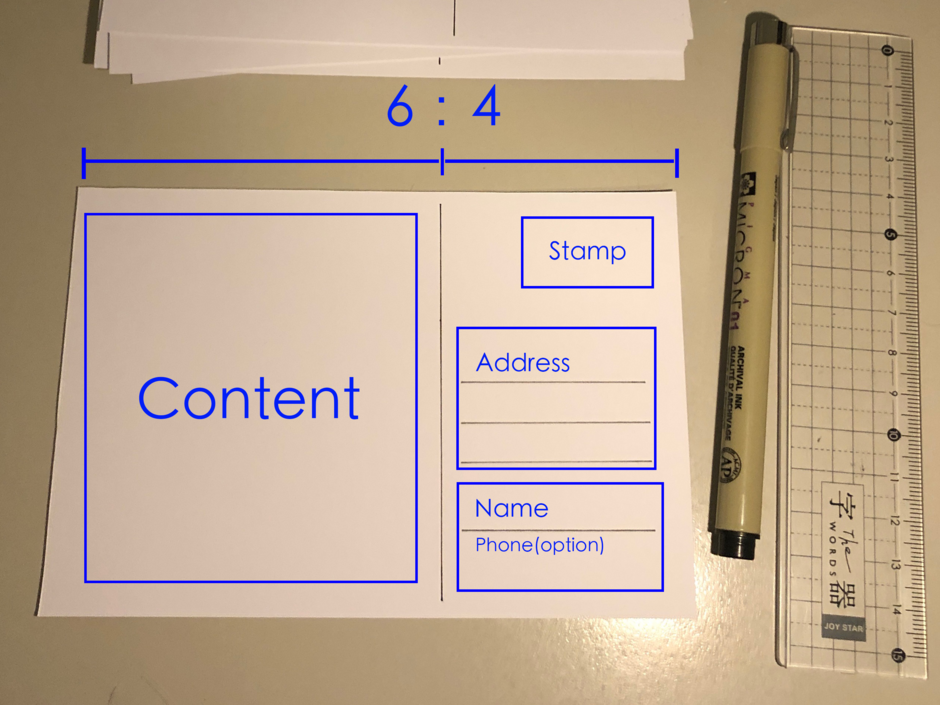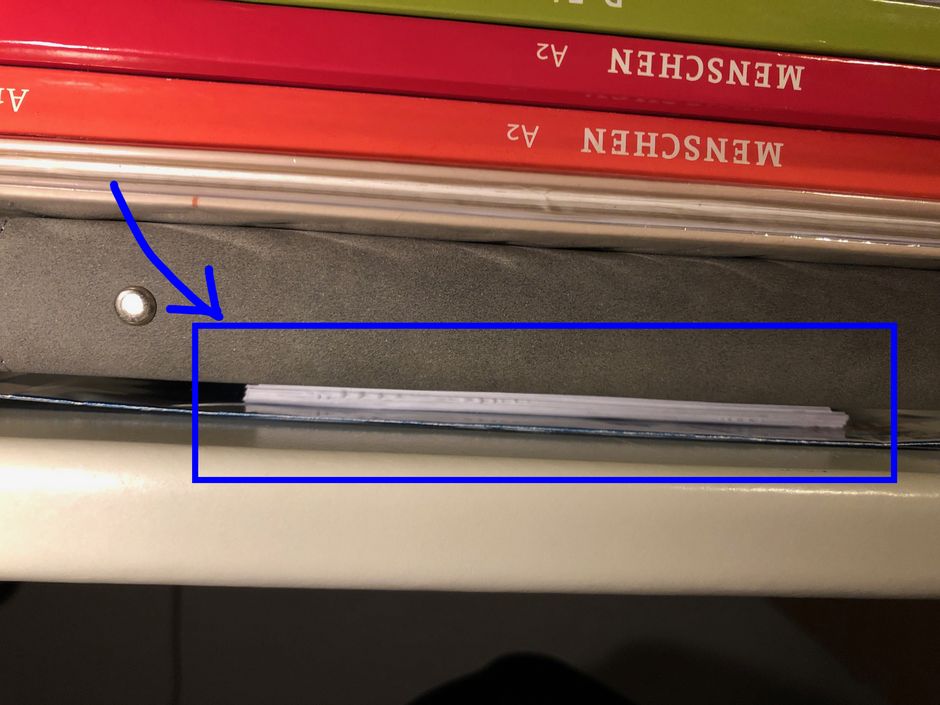 Step 2 to making your own postcards
Prepare a few hard papers. In my case, I use A4 Bristol board.Prepare a few hard papers. In my case, I use A4 Bristol board. Cut the board to the same size with the photos, usually they need adjustment. Draw a straight line at a little bit right to the middle, left side is for the message, right side is for the stamp, address and name. When you finish all the writing (I'm not gonna lie, it hurt when I wrote almost 30 pieces of them), stick the board to the photo with glue. Then, stack up the cards and put a few books on it to make a heavy pressure, so that it can be prevented from shrinking. To make sure the photos don't stick together, it is always nice to check it in the first few minutes. On the next day, the boards should stick to the photos nicely, and you can put on the stamps. Since they are all going to Taiwan, I tied them together with a rubber band.
Hi, my name is Ching-Yang Tseng
My friends call me Bella. I'm 22 years old and I come from Taiwan. I love singing, playing instruments (guitar, piano, cajon, ukulele), designing, volleyball, editing videos...etc. I can speak Chinese, English, Japanese (if you are interested in Japanese, welcome to chat with me with it. I studied "cultural vocation development" in National Taipei University of Technology back in Taiwan. Now I'm an exchange student in Intermedia Design in Trier University of Applied Science. Looking so forward to explore more about this beautiful country!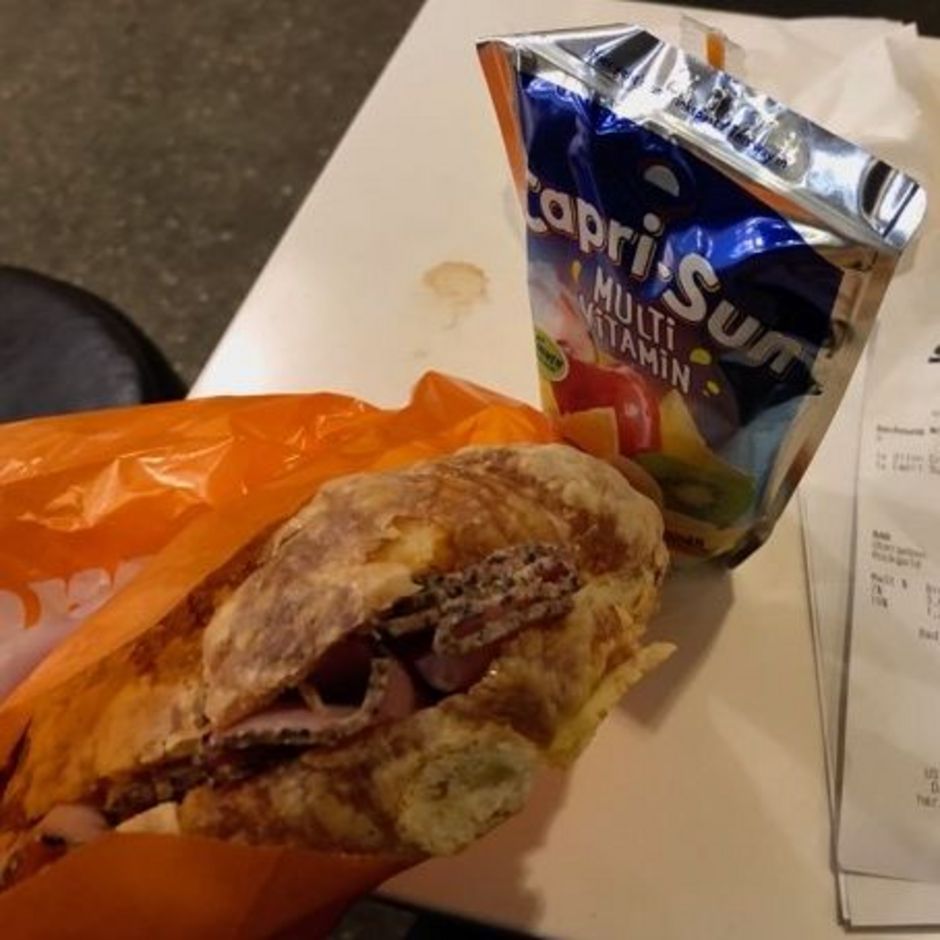 Breakfast at Frankfurt train Station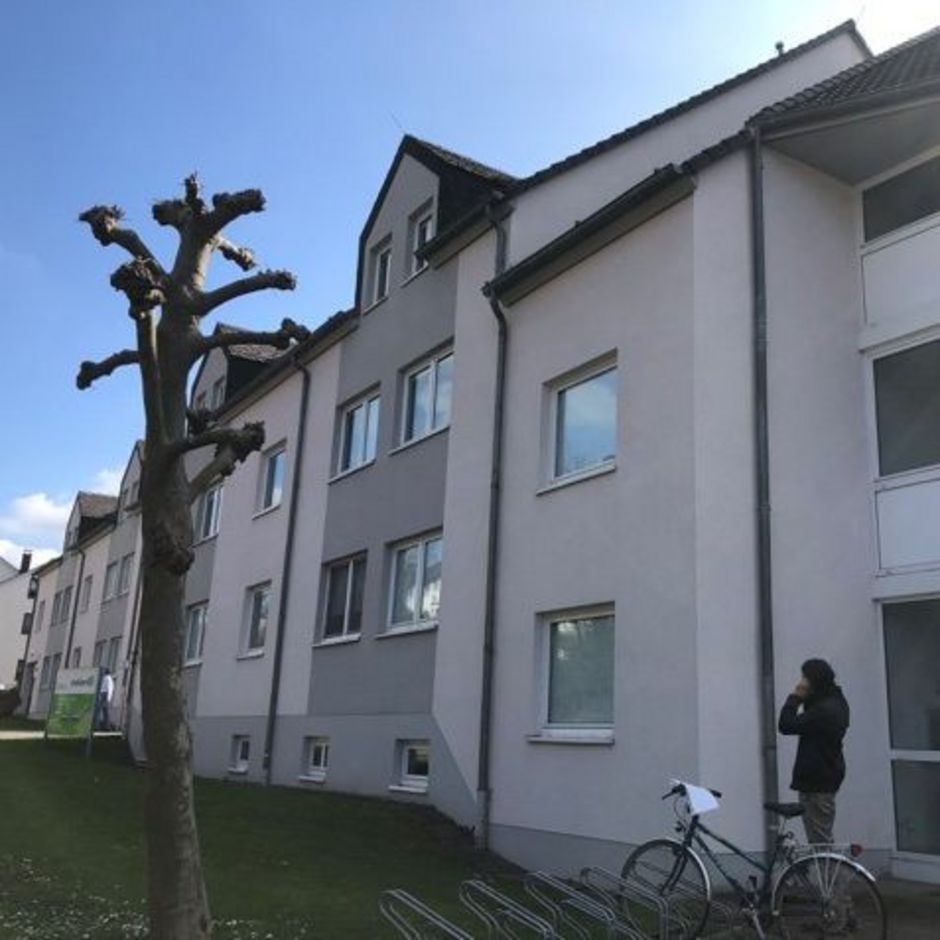 Olewig Dormitory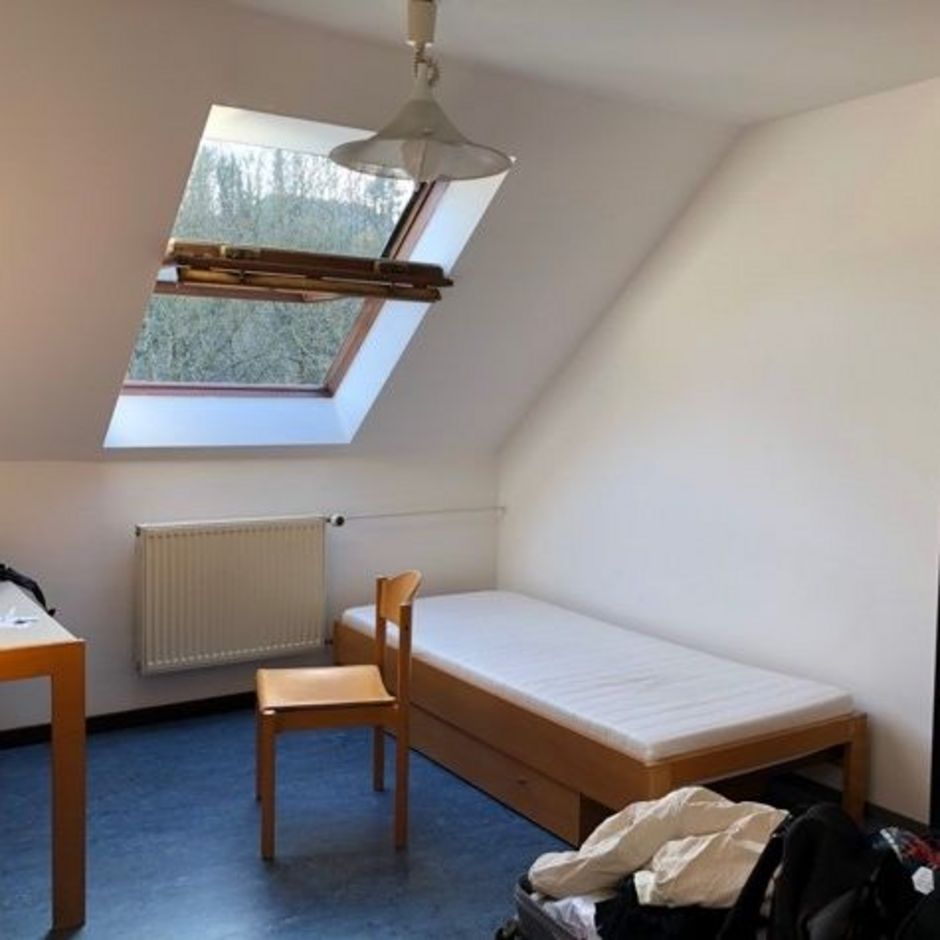 I love the attic
This is my second time to come to Germany, I joined summer semester (2020) and winter semester (2020-2021), and it was lucky for us (Taiwanese) that we don't have to quarantine for 2 weeks since Taiwan isn't a high-danger country of Covid-19. Everything was quite fine this time, but it wasn't this smooth when I first got here.
On March 18th 2020, I arrived in Frankfurt, since I didn't have SIM card that could make me go online with the phone, I had to ask passengers or the station staff how to get to the train. Eventually I get to Trier train station, and luckily, I had my student buddy, Jan, picking me to the dormitory. After putting my luggage there, he took me to the supermarket and we bought things we need, and of course a SIM card, I could finally contact to my family. At the time I didn't have mobile data, I lost contact with my family, my mother thought I was in some kind of kidnap danger and got really worried and panic, but it was just an hour. I guess she just loves me too much.
Beside Jan, my neighbor Tim was really kind and friendly too. He told me how to get to the supermarket and helped me with getting familiar with the dormitory, and translating some German mails for me. I really appreciated that. Last but not least, another student buddy of mine, Olivia. I really love this kind and sweet girl for caring and helping me with almost everything, no matter if things about school, filling in formal documents or some living basic knowledge, she is always willing to help. Olivia and her roommate, Madga (also a student buddy, but not mine) even held a little birthday party for me in April, that really warmed my heart and made me feel not alone in this country. They sometimes took me and another student (who was also from the same school as mine) to go for a hike or pottery DIY, which were really fun to do with them. Thanks to these amazing and lovely people for making me feel really warm and not lonely in Trier.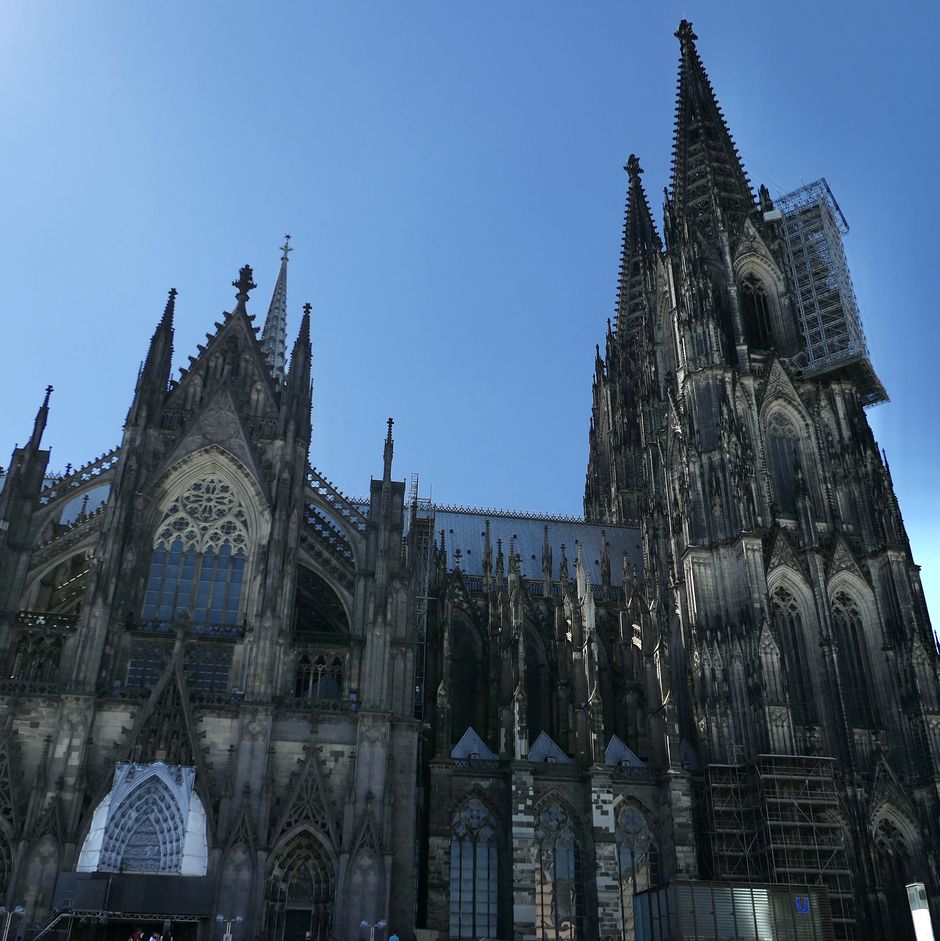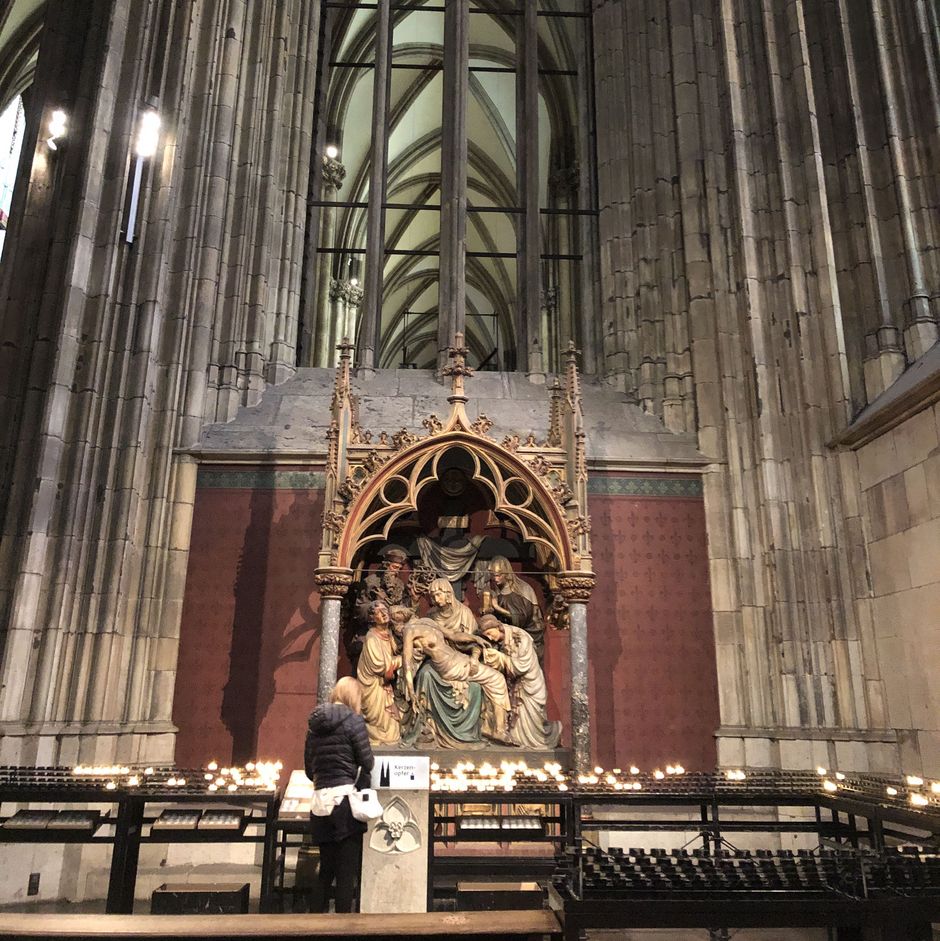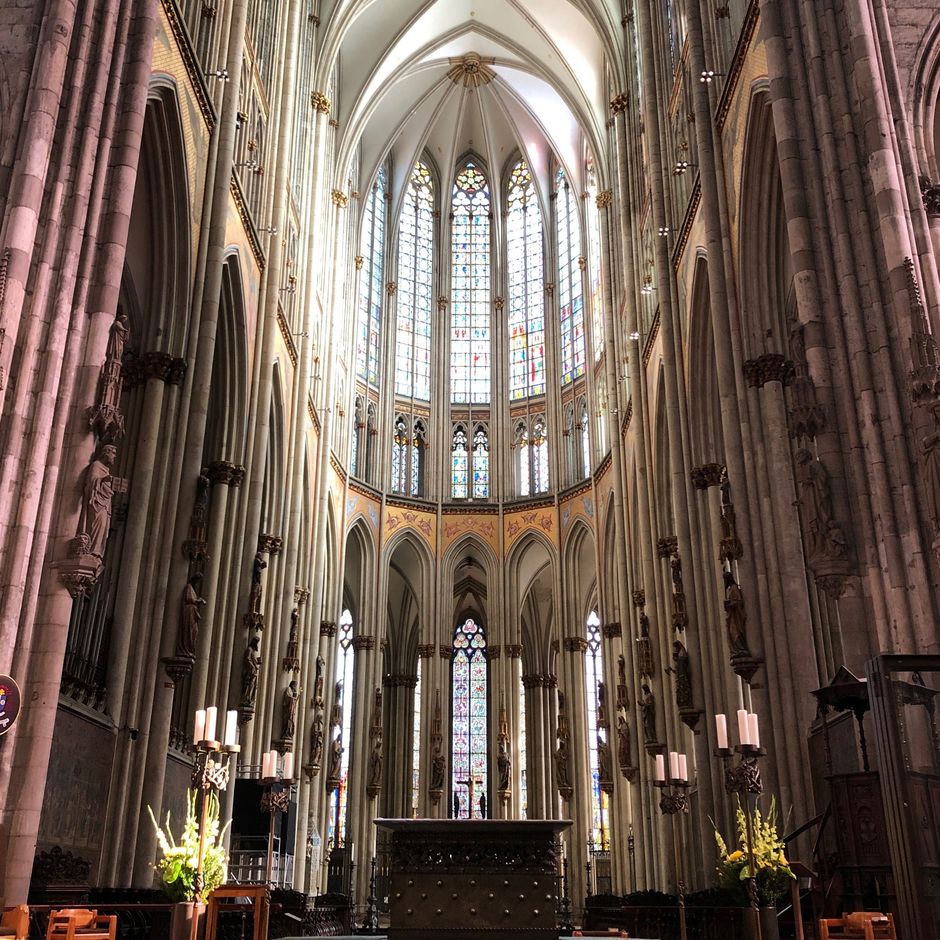 It was so huge and extraordinary that I had goose bomb everywhere, and was shocked by the exquisiteness of the Gothic architecture. This is actually my second time came to Cologne, but last time I didn't went inside because there was too many people waiting in line, so we just took the photos outside. And I was very happy that I went inside this time, because it just blew my mind again. As we entered the gate, there was few tables and people could place a candle on it after giving some donation, we both lighted up one. The roof was really high, lots of pillar and stained glass. Every stained glass had different story on it, though I couldn't figure out each of them, it was still a lot of fun to watch. There were several instruments in the Cathedral, and we were lucky that they had a short preach at the time we went, so we also heard someone playing the pipe Organ.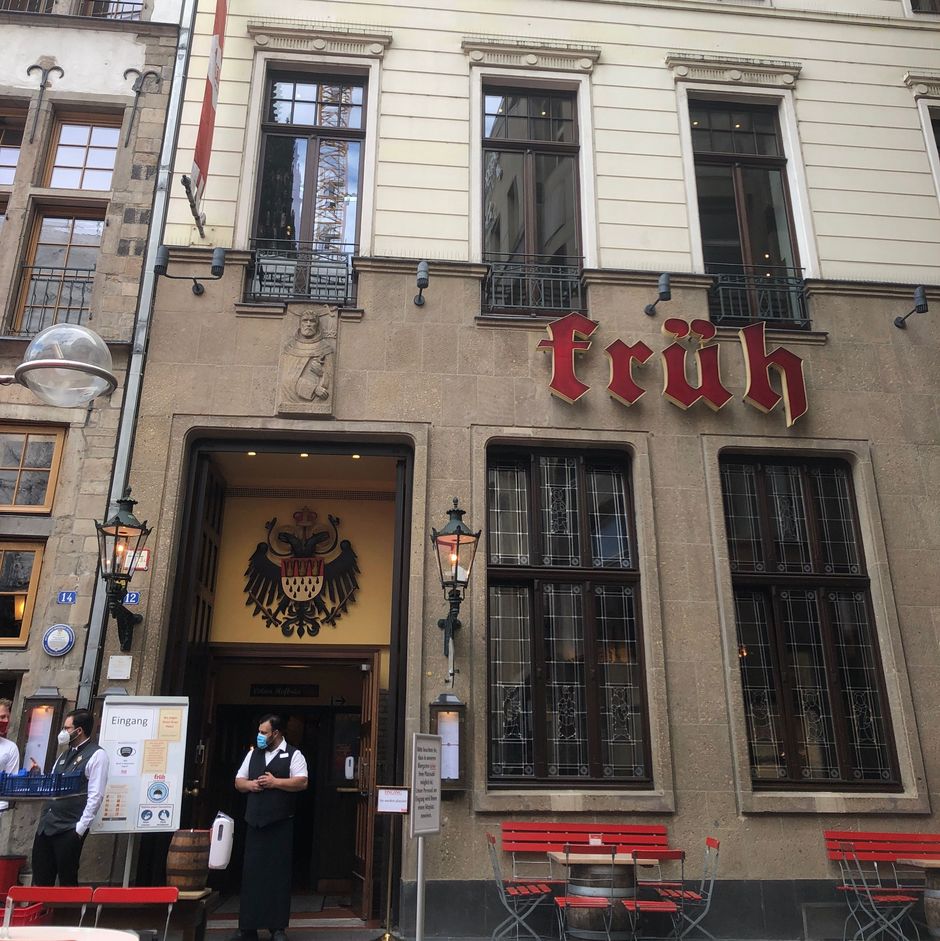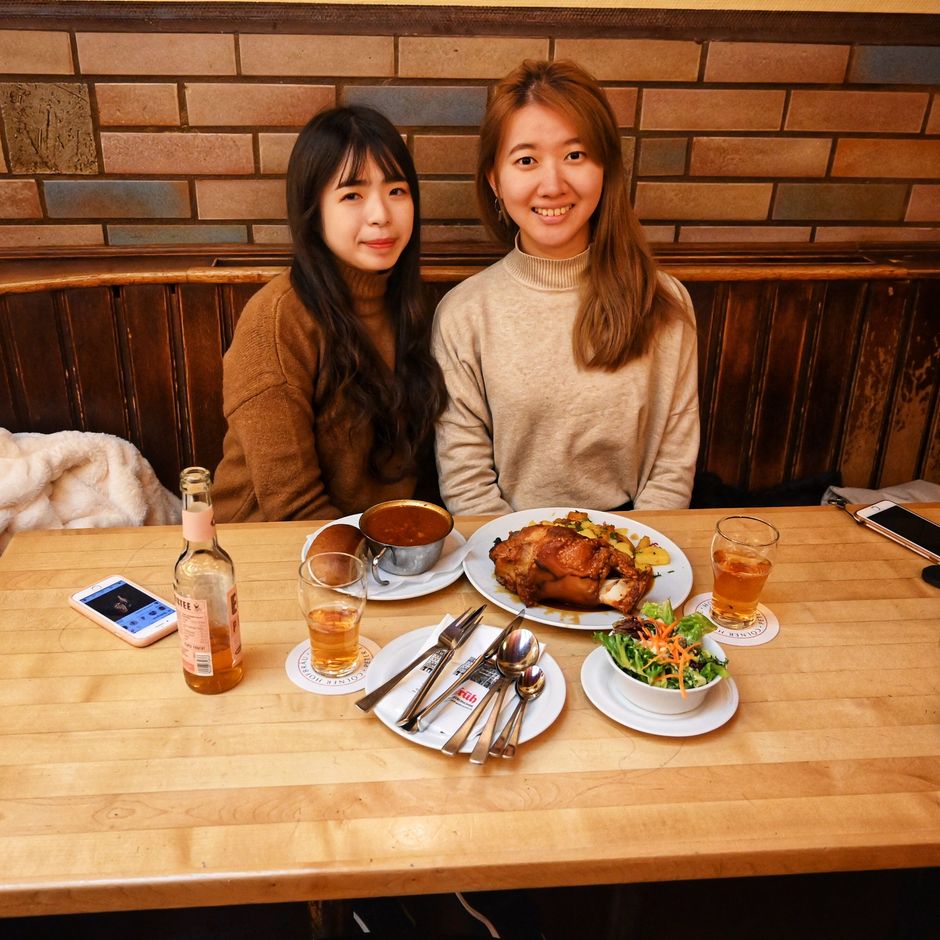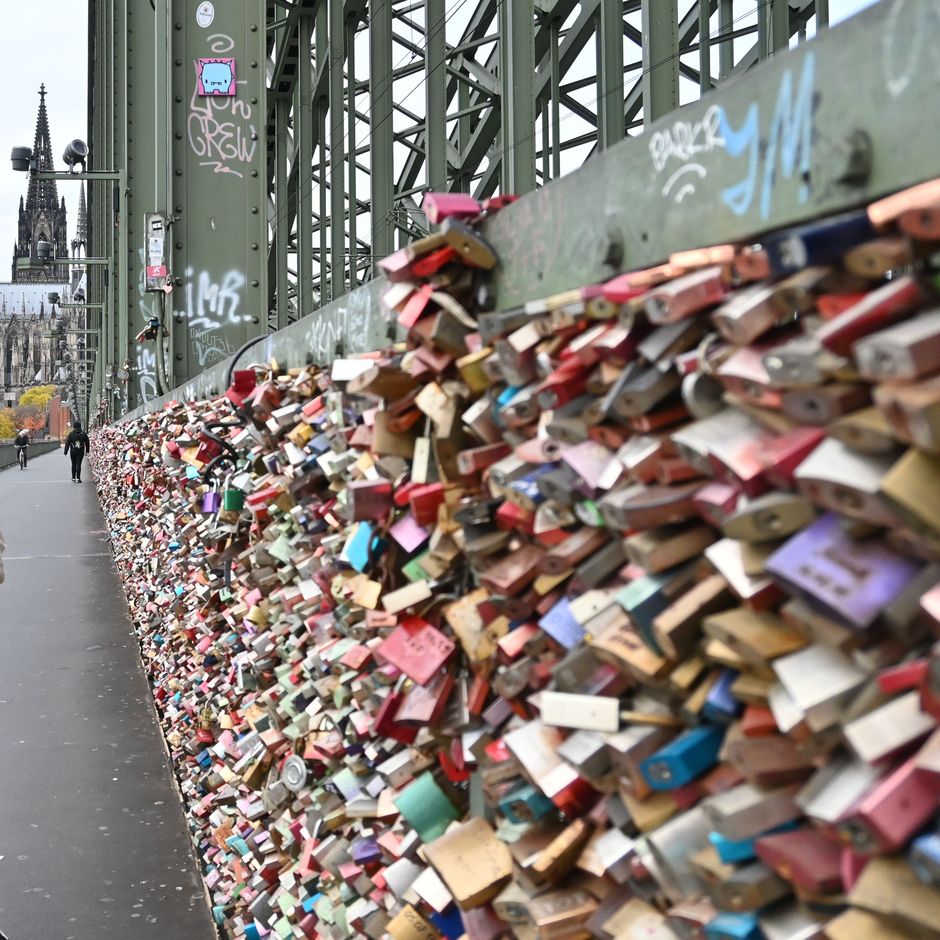 Schwinehaxe, Gulaschsuppe and Früh Beer
After visiting the Cologne Cathedral, we went to a restaurant called "Früh am Dom", the waiter was really friendly. The first dish was "Gulaschsuppe", the soup was really good at the first taste, but as I drank it more, it seemed to be too salty, but there was also a bread came with it so I could eat them together, and that made a really good balance. The second one was "Schweinehaxe", whenever I told my friend I was in Germany, they always asked me: "Oh, Germany? Have you tried the pig knuckle?" Well, I haven't! This is the time! First of all, the skin of it had been roasted so it was really crispy, but at the same time it was also chewy because the skin was thick, and they flavored it so it didn't taste too gamey. And the pork inside were all nice and well cooked, very tender but still a little bit hard to chocked them off from the bone. It was really delicious, no wonder why the "Schwinehaxe" is so famous. One thing that made me feel special was, a man sat near to us, seeing that we were taking the photo, and he said he would like to help up making the picture of two of us. He was so kind and friendly, and we were really happy about that.
Finishing the wonderful meal, it's time for having some walk! We went to the Rhine (Rhein in German), and the Hohenzollern Bridge (Hohenzollernbrücke) and saw a bunch of locks on the railing. Hsin wanted to hang on one too, but we just couldn't find where to buy the lock.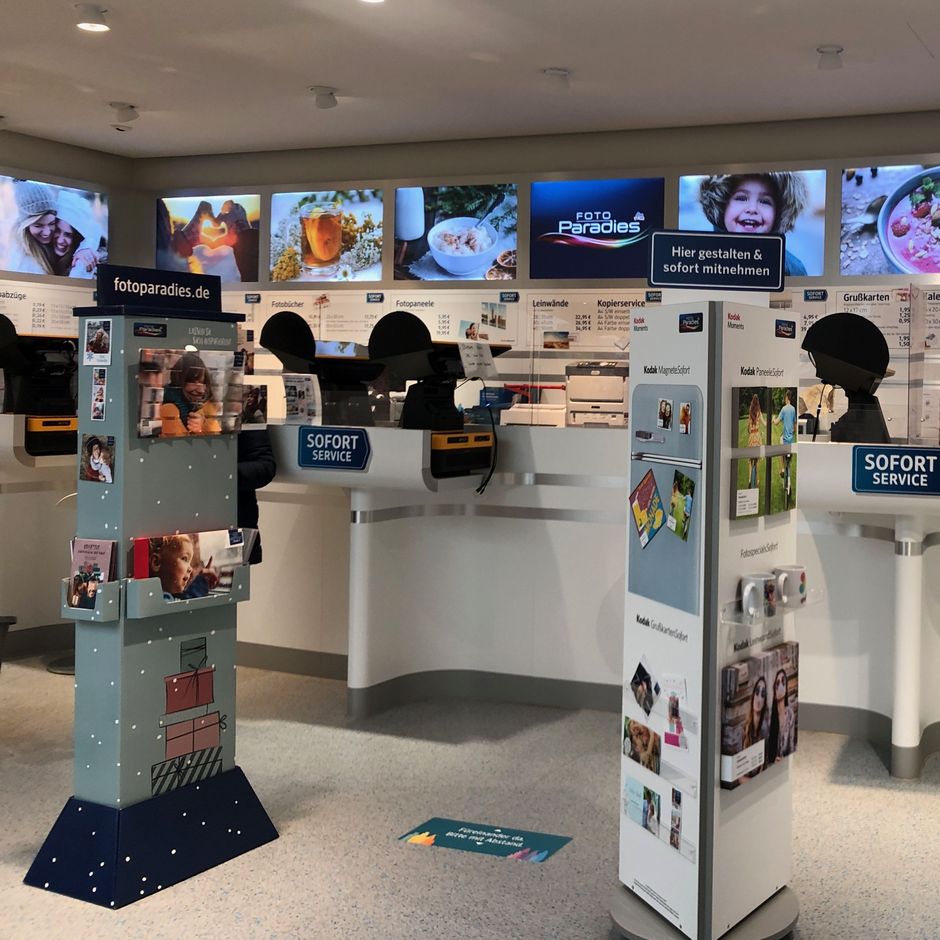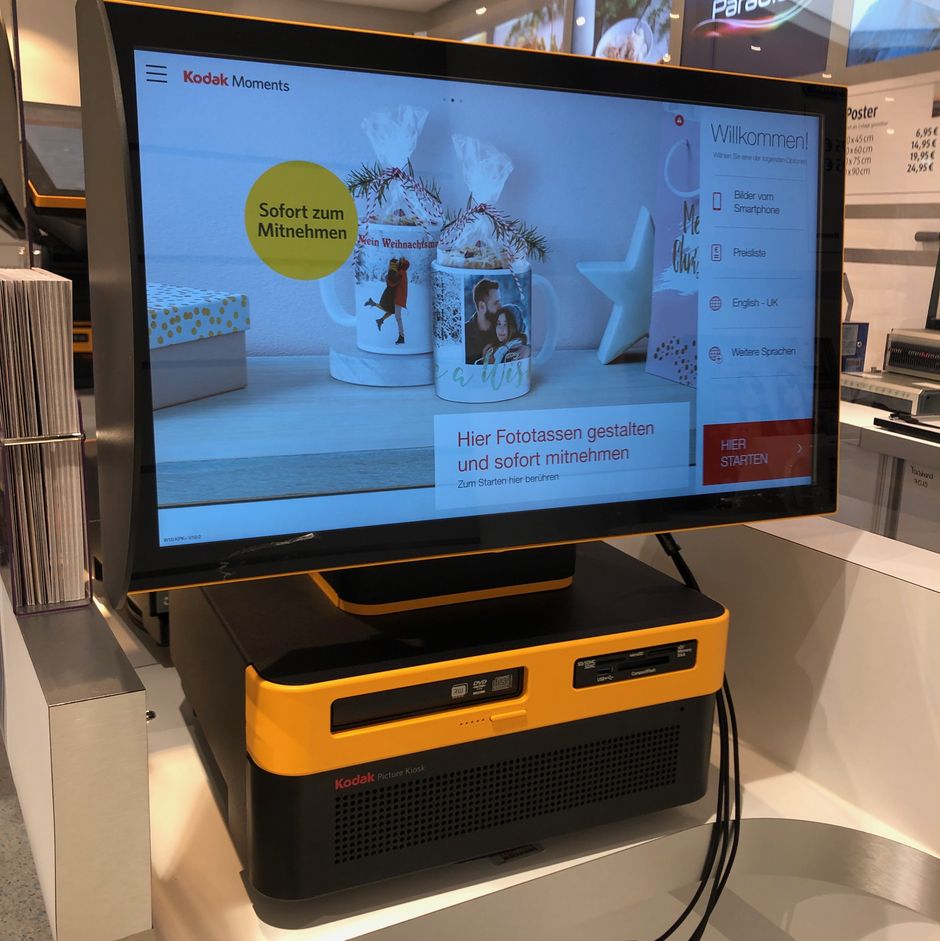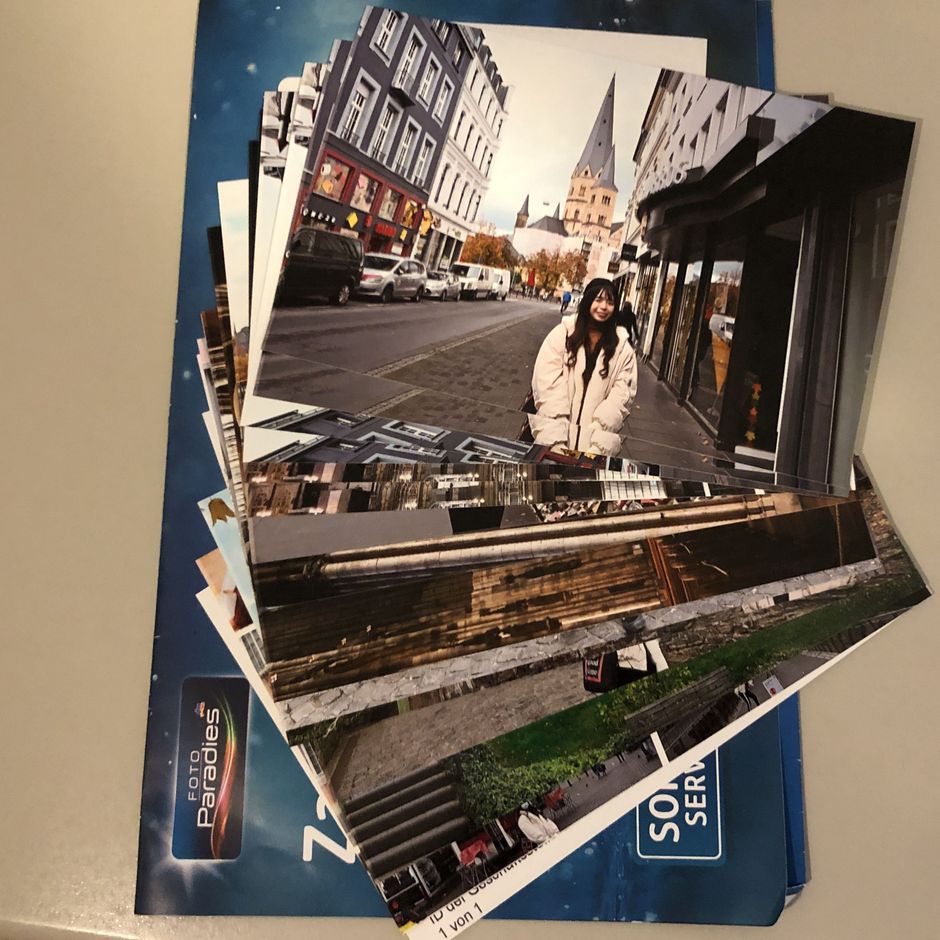 Step 1 To make your own postcards
First, I went to some beautiful tour-spots in Germany and took a lot of nice pictures. I picked those which I think were the prettiest, and went to dm to print them out. In dm, there will be machines like this. It can read files from a USB, DVD, SD card or even smartphone. They can even provide other printing service, such as print on a cup. You can choose for different sizes and texture for the surface like glossy or matt. In my case, I print them 10cm x 15cm with a glossy surface. Then, you will get a receipt. Usually, it will take a few days for them to do the rest of the process and you have to come again to pick it up in a drawer. But, since it's going to be Christmas rush (or maybe because of Covid-19), the photos will be printed out directly, and you have to take the receipt to the staff. She will give the photos to you right away and you can bring them to the counter and pay.
Step 3 To making your own postcards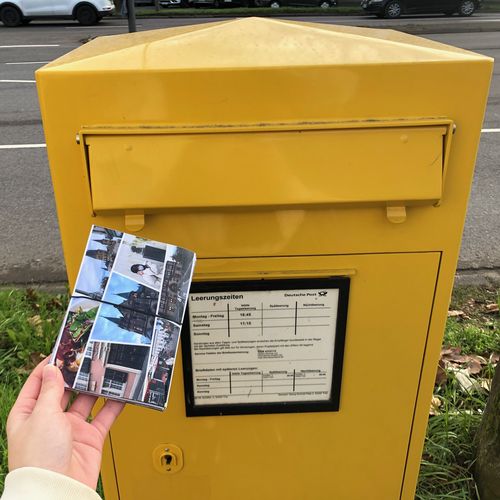 Send it! Find any postbox, they only have the yellow one in Germany. Put the postcard in, and wait for your friends and family telling you they receive this wonderful and cute postcard!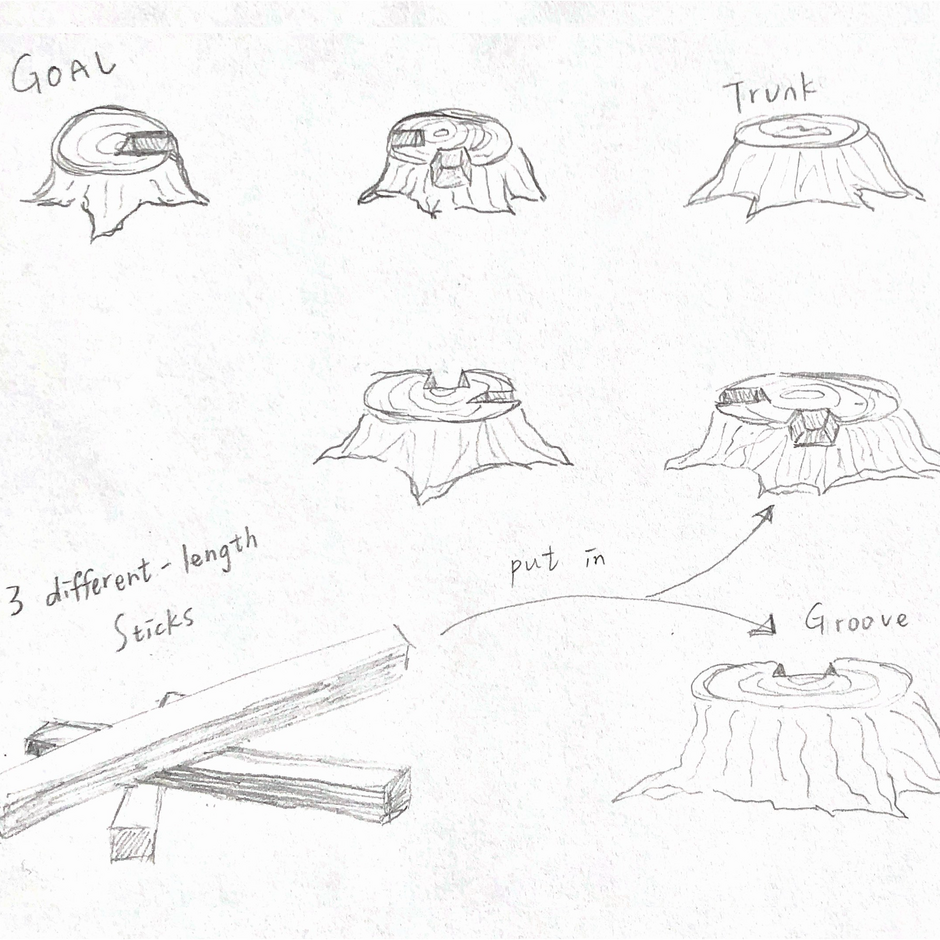 The Trunks with grooves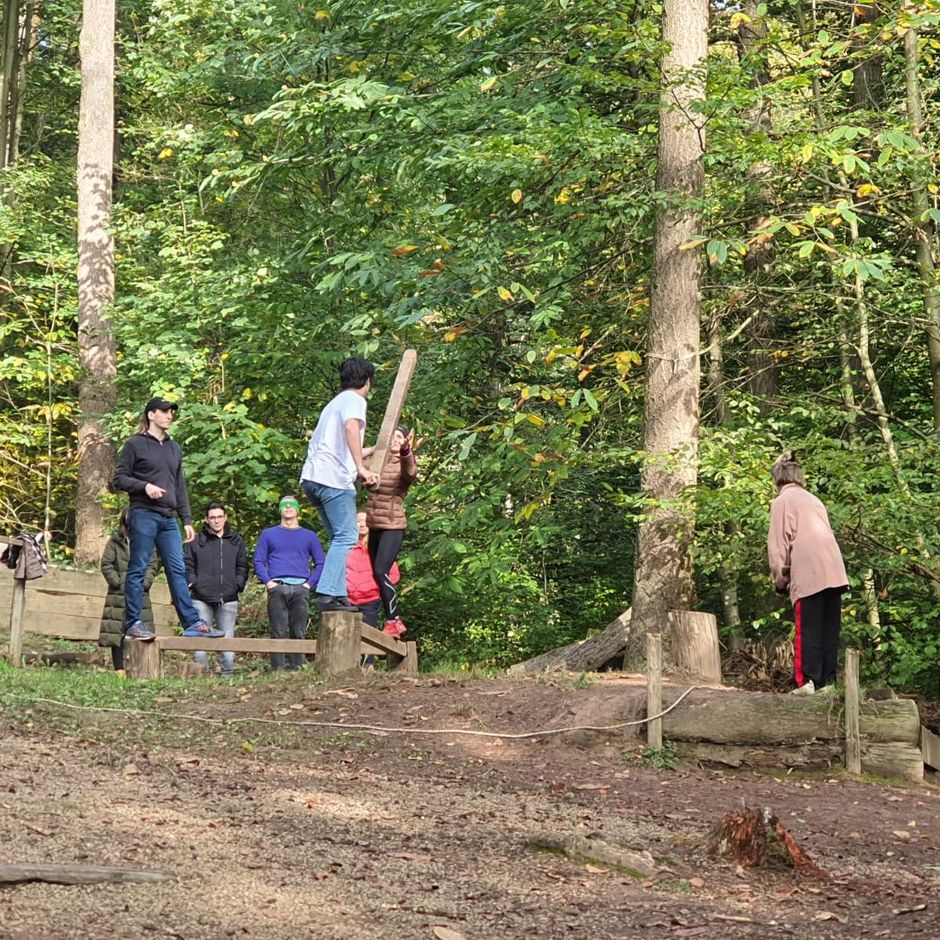 Building the Bridge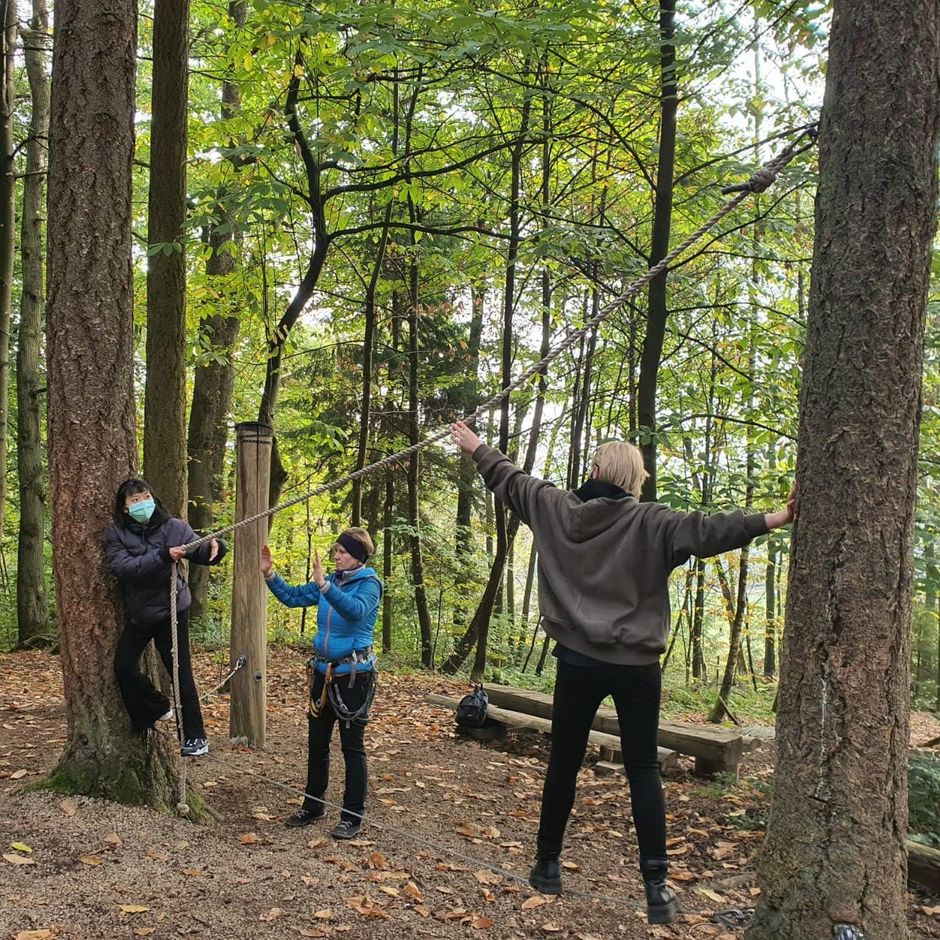 Balancing on ropes
High Wire Garden (Waldseilgarten)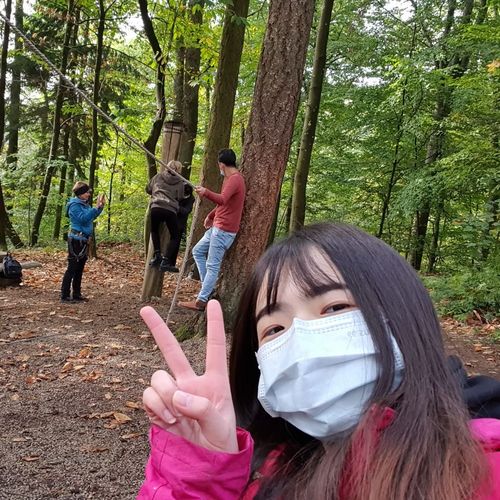 On 17th Oct, the student buddies arranged an activity for the exchange students. We went to a place called "Waldseilgarten", people can experience teamwork and get to know each other more through variety exercises. We separated to 2 groups, and the first exercise we took, I called it "making the bridges", there are several cut trunk with 1 or 2 grooves and three wooden sticks with different length, we had to use the sticks to make bridges and let everyone reach the last trunk without falling to the ground. Furthermore, if the sticks hit the ground, then we couldn't use that one anymore. We didn't make it at the first time because the sticks were really heavy, most of us were girl and didn't have enough strength to hold the sticks. But the second time we made it, with more people stand on the bridges, so we could pass the sticks easily.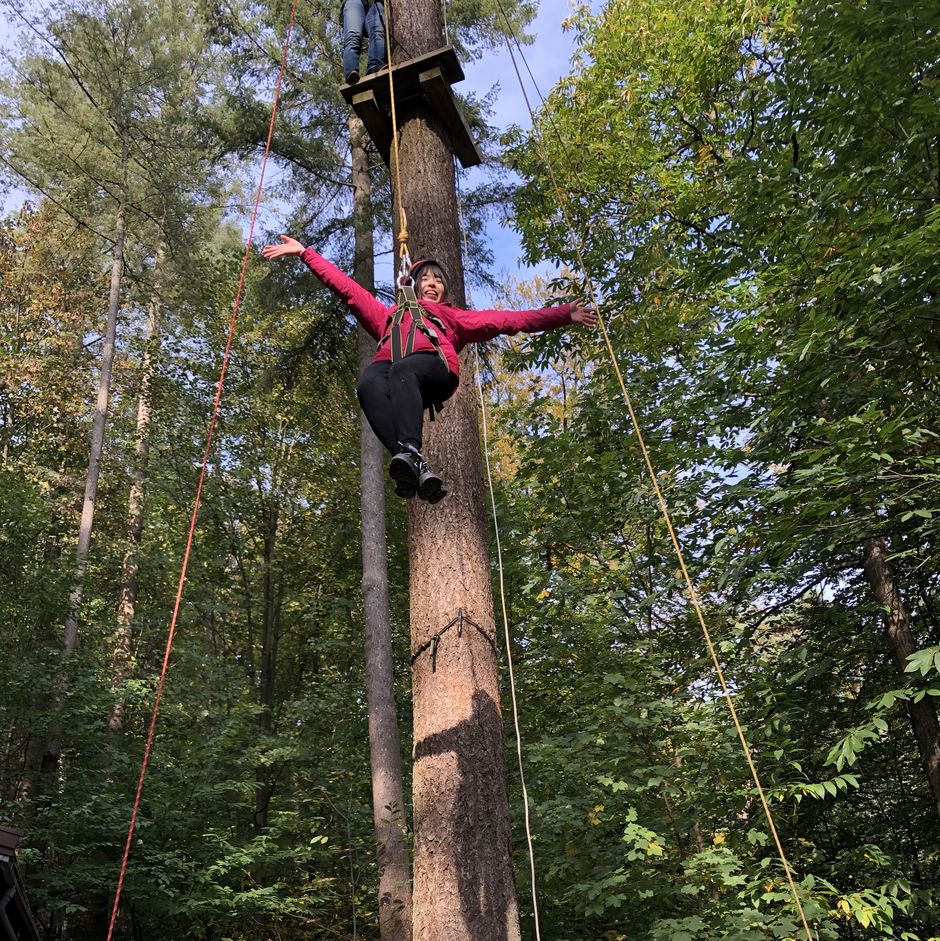 Seated in the air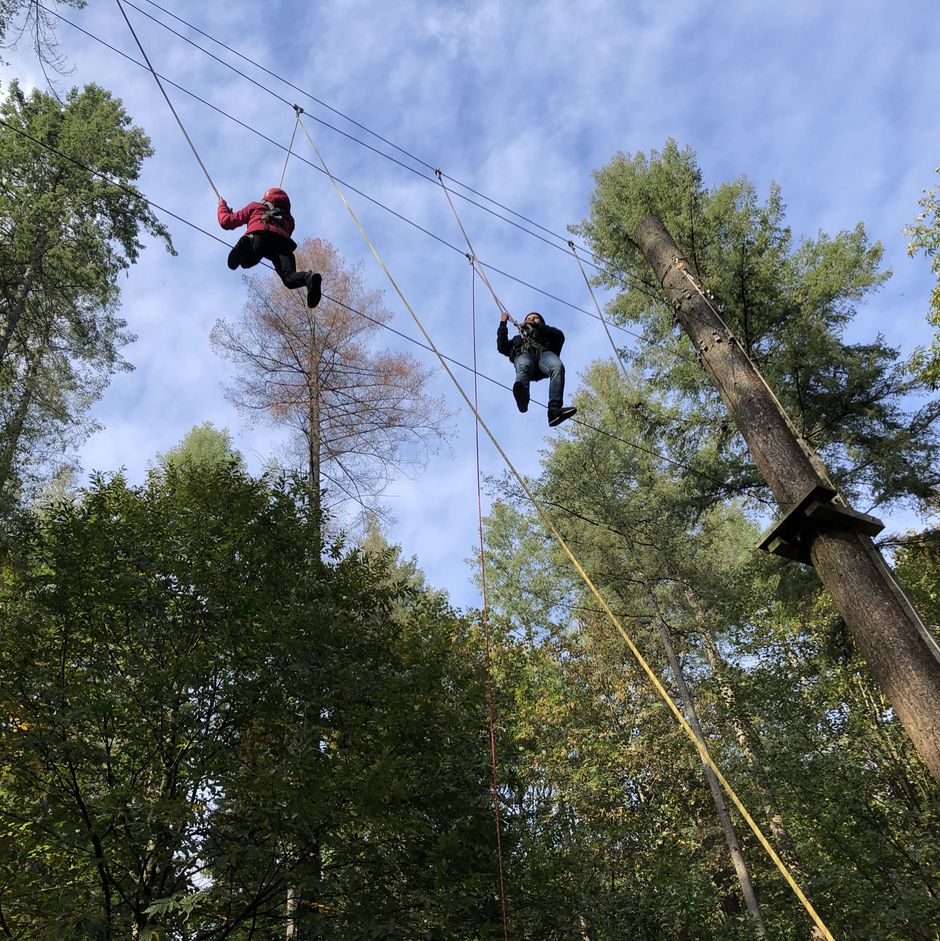 high in the sky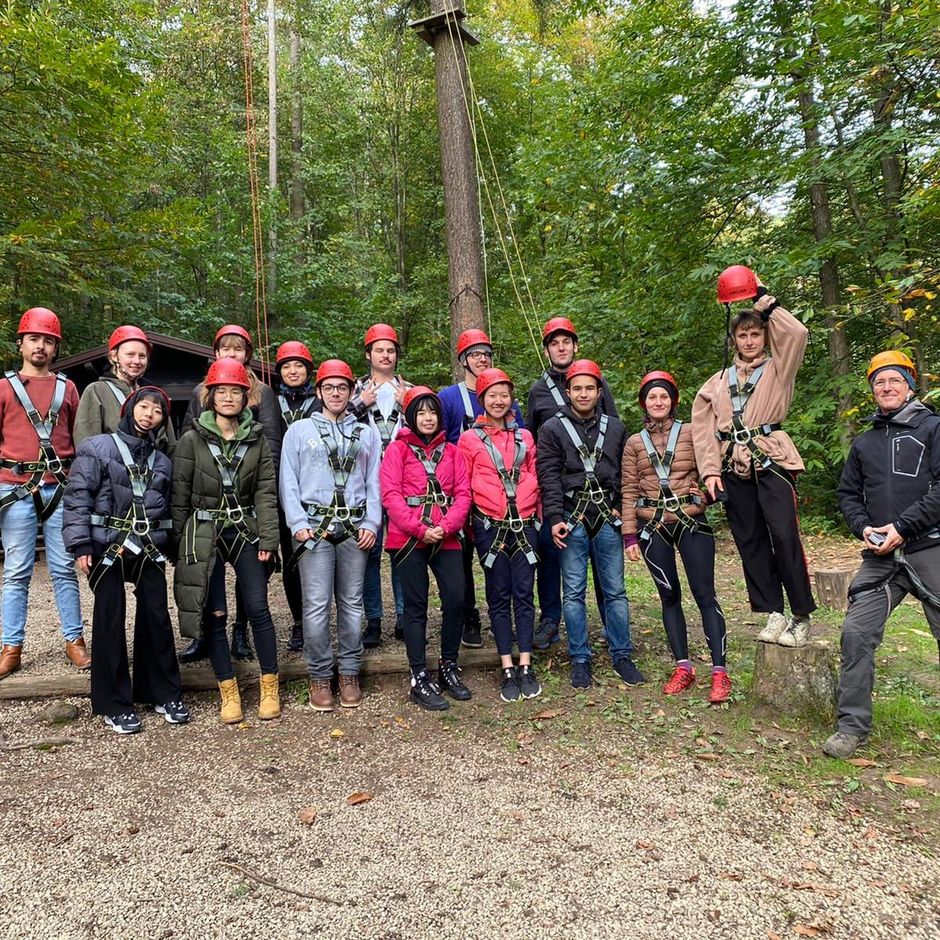 Exchange students with student buddies
The second exercise was standing on the wire between trees, and reaching the goal without falling, if you fall, you'll have to go to the first tree and start again. This one really needed everyone's cooperation, helping each other to maintain stable, most of us failed the first try and did it twice, but when it came to the goal, the feeling of achievement was really great!
Last exercise, we finally had to get up high! We all wore on the equipment, ready to get on about 7 to 10 meters high, and walk on a wire! First, we get the security rope on the person who had to get up and also a person on the ground, and make sure the rope always stayed on tight, and when the one climb the ladder up, went through the whole wire, he/she would have to stand on the wire again and "seat down" on the air, and the person on the ground would slowly put the security rope back so he/she could land on the ground. It was really dangerous, but at the same time also very stimulated and so much fun to do!
At the end, we people from different country got to know each other more, and this would be an unforgettable memory of my exchange life.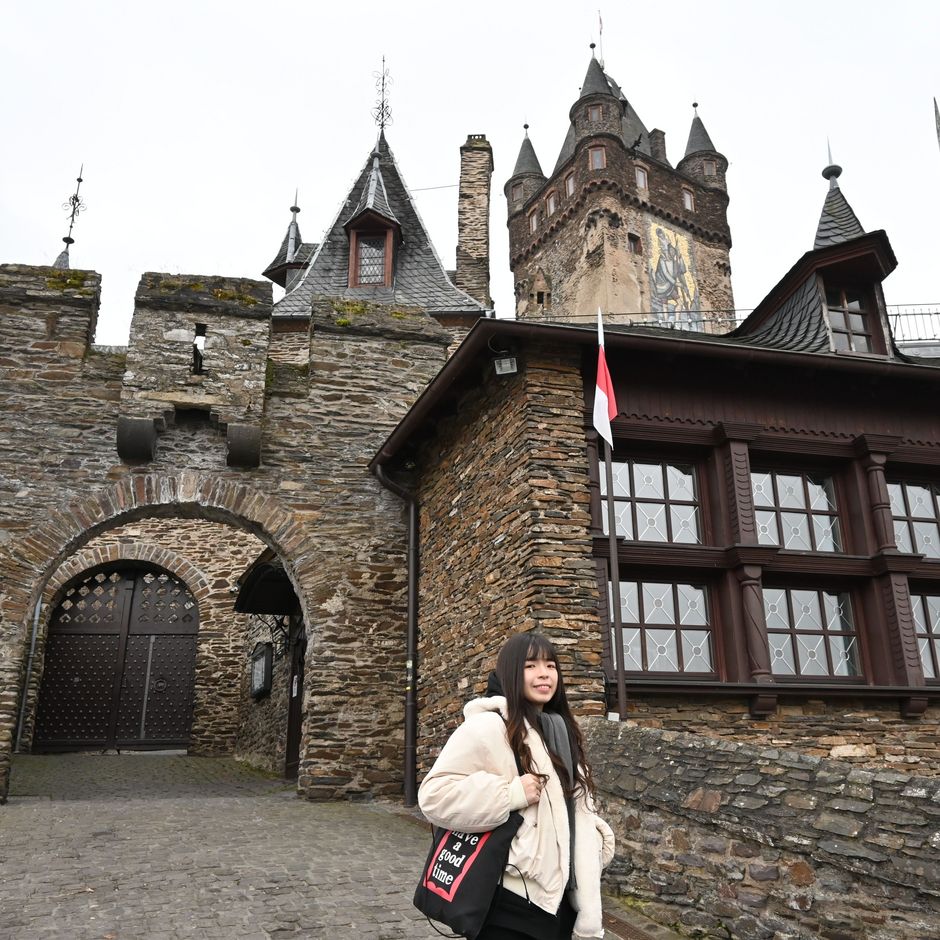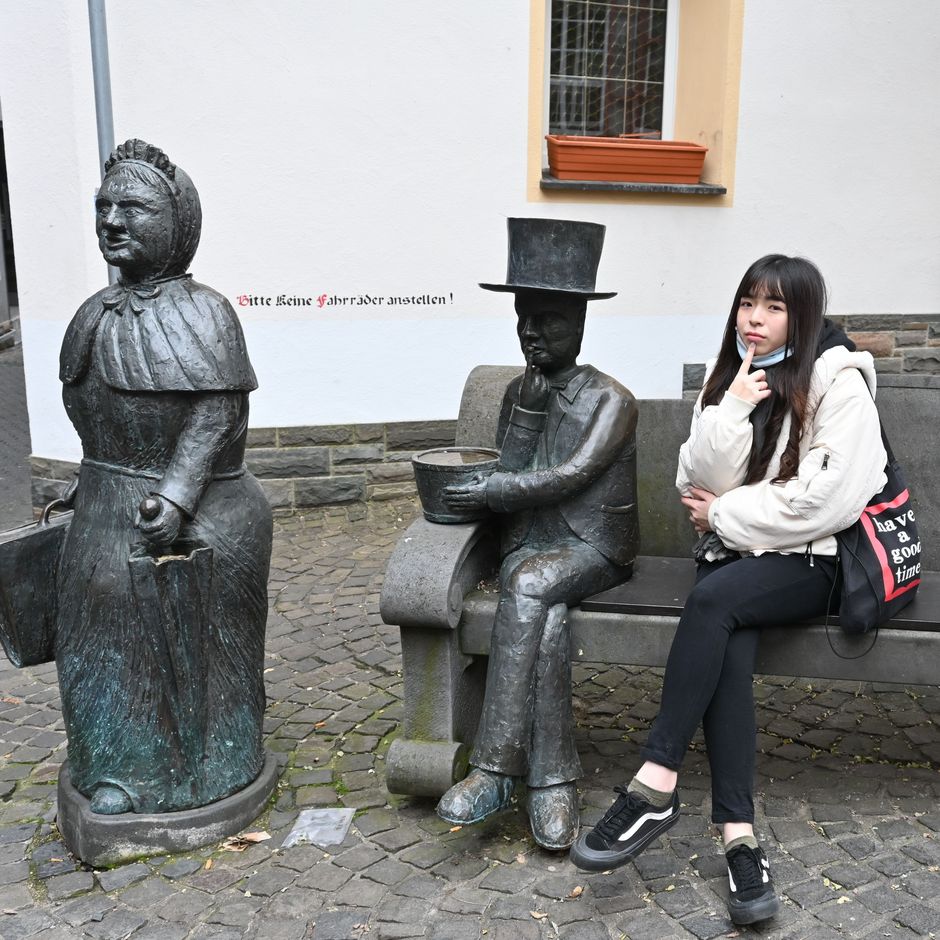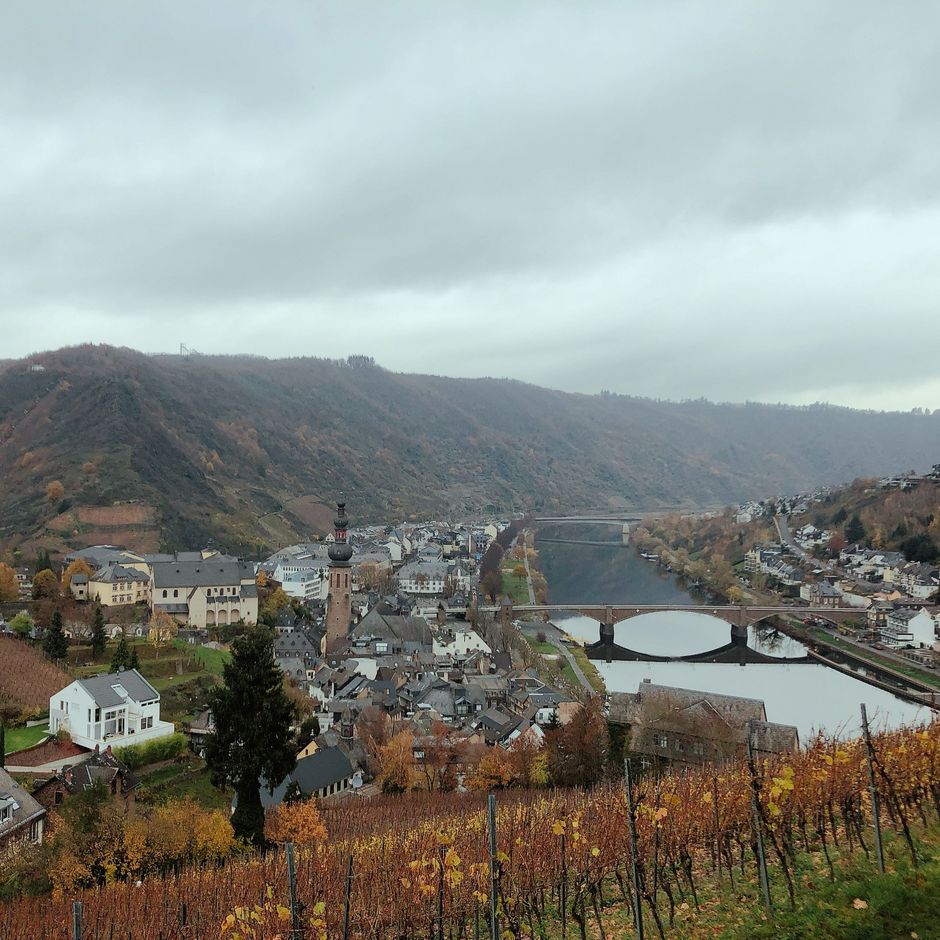 During Covid-19, where did we go? Cochem!!
Traveling in this strict time is kind of difficult, me and my Taiwanese friend often think about where can we go, and should we? But if we miss this time, it might be harder for us to come to Germany again, so even if the situation is really hard to enjoy the journey in the limited way, we still try our best to go somewhere else for exploring the vision, and of course carefully. This time we went to Cochem for a little walk, the first stop was "Reichsburg Cochem", it's a castle built in 11-12 century, we only took the pictures outside of it since it was closed due to Covid-19, but the view of it was really beautiful. We also recorded some cute point on our way to the castle. My friend Hsin climbed on the wall to take picture and was a bit funny when she got down. At the left side of the castle, there was a scenic overlook. And the view from the scenic overlook, you can see the Mosel river. After the castle, we went to the riverside, eating sandwich and cookies, and appreciate the beautiful view, hoping the situation will get better.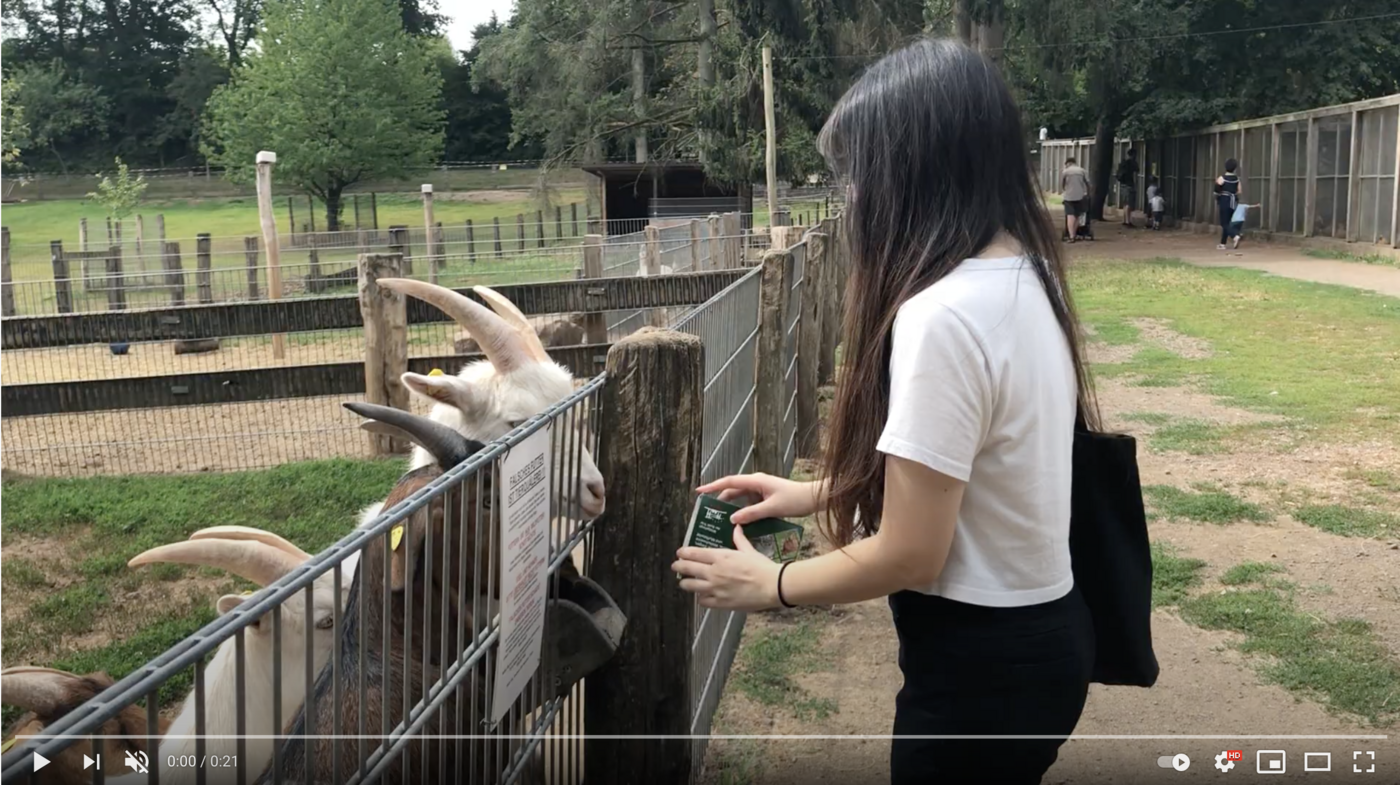 Please note: Information will be sent to Youtube/Google as soon as you start the video. For further information visit Google Privacy.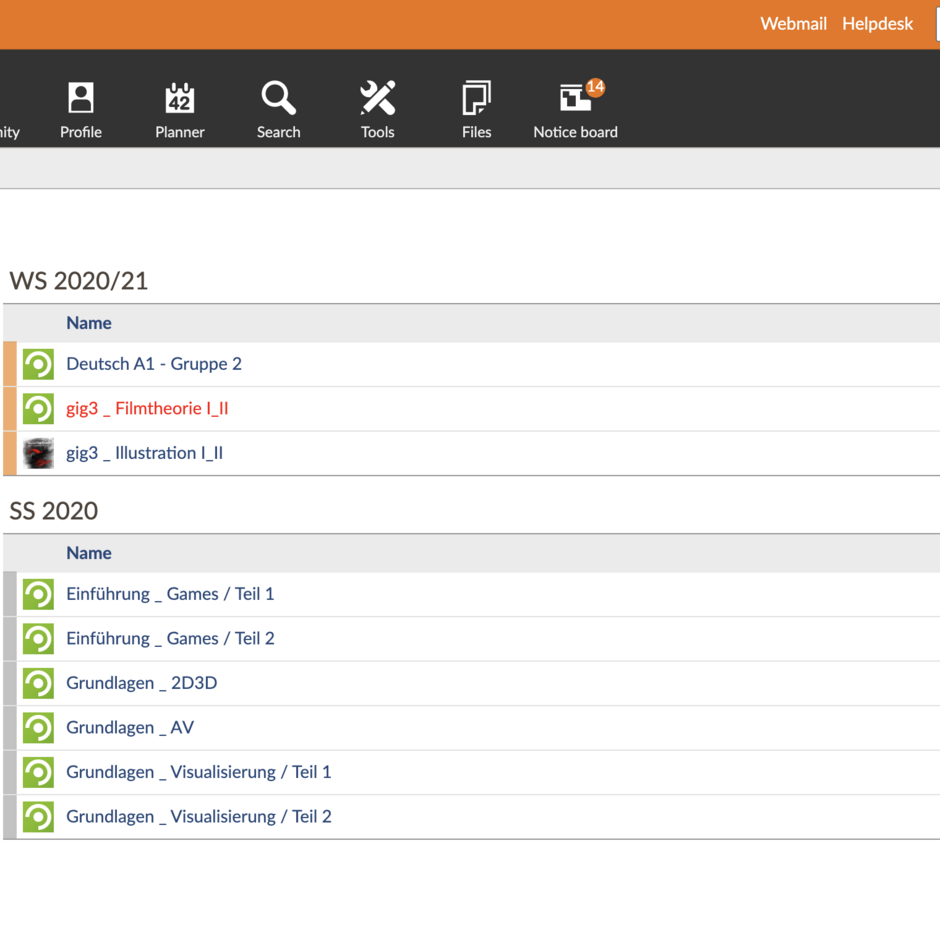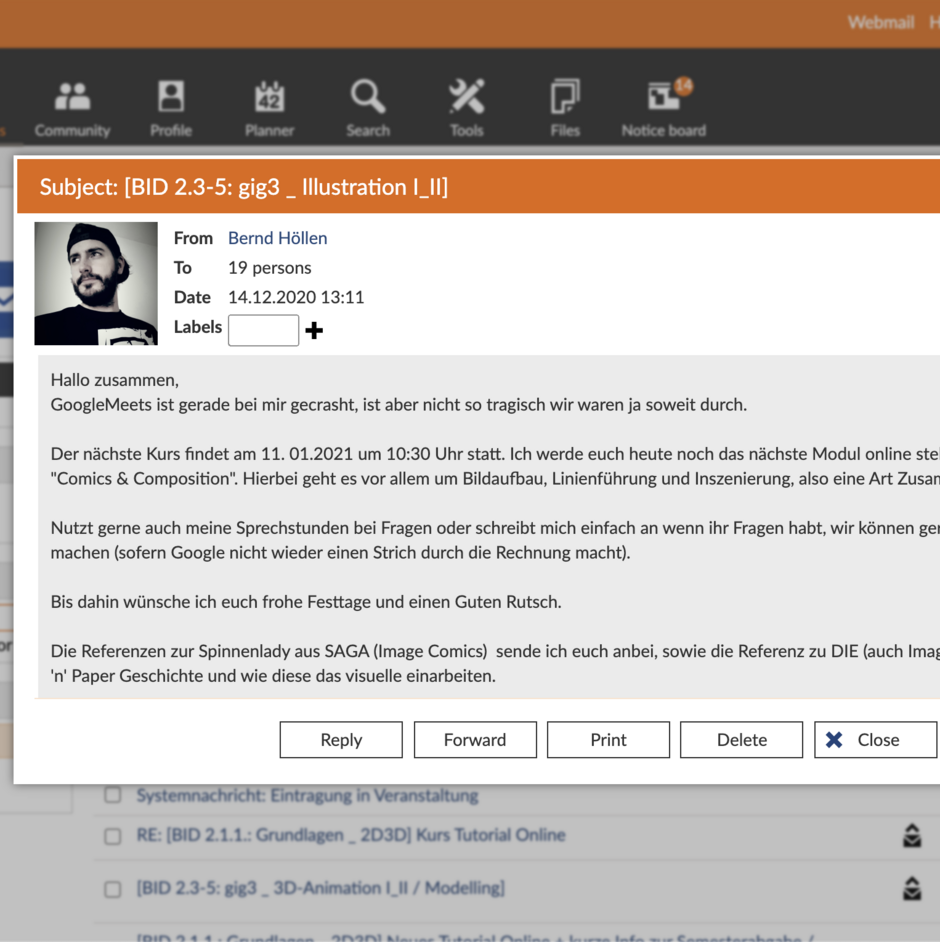 How do we have class during Covid-19?
I started the exchange program from March 2020, and it was a hard decision since the Covid-19 had already spread in Europe, but I thought this might be the last chance I could study abroad for such a long time, so I insisted to come to Germany. At first, I thought there might be a chance that we could still have class at school, but soon the teachers told us we had to switch it to online courses. I'm in Intermedia Design 2020, and I chose some of the classes which were in their first-year compulsory. The first website that all students and teachers use for getting the information and contact is "Stud IP". No matter signing in classes, getting the message from teacher, checking the next date of class, it all starts from here.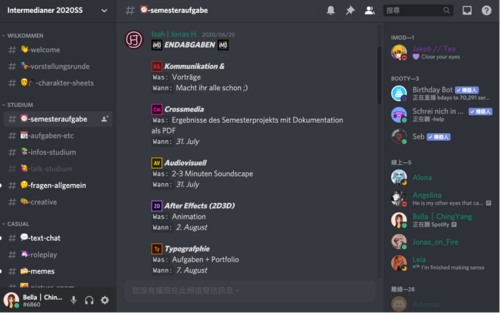 The classmates were all really friendly and kind, and we had a Discord channel called "Intermedianer 2020SS", it was all managed by students. This was really efficient and useful, they organized all the information such as website of the online courses, homework and the deadline, question of study, chatting section and so on. If I had a question, I could simply ask in the "-fragen-allgemein" channel and other classmates would kindly answer me if they knew it, and there was also "-text-chat" channel which people usually talked about their life or some fun things that were not about courses. Sometime they held a little video-chat party in "Taverne zur Versalie" channel, we played games and drank some beer in our own house but still a lot of fun. For having classes, there were several ways that teachers used. First one was video-chat, such as Zoom, GoToMeeting, Discord… and so on. For some digital art design class, teachers would share their screen and show us how to use the program, or even made a screencast so we could review them if we didn't understand, and I think that was pretty practical. Since my German wasn't good enough for a whole German lesson, it's nice to have a screencast to understand what teacher was doing.