Club "Familie in der Hochschule"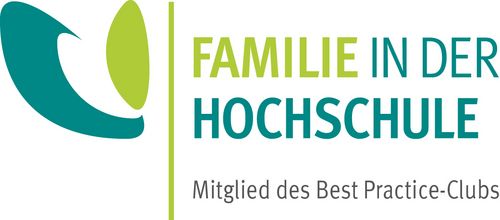 Since 2015 the University of Applied Science Trier is a member of the Best-Practice-Club "Families at Universities" (Familien in der Hochschule), which emerged in 2018 from the corresponding Charta. The club is a public negotiated agreement of the University to create and keep family friendly structures, procedures and a familiy friendly culture.
The Club has fixed standards, which has been accepted by the University by signing the membership and which get implemented and developed on its own responsibility. Further the exchange with other Universities from Germany and Austria makes it possible, to benefit from their experiences, to find inspiration for new ideas and to reflect the offers which are made already.
Because its focus on the system of universities and sciences, the club addresses explicitely students and employees in teaching and research.
The membership is - in the opinion of the University - a further chance, to support the work-life-balance of students and employees as well as the performance and capability in the field of researching on a high level.
If there are any further questions about the club and the membership of the University, please contact our counselling service.